Kogalym (Yugra), September 10 - Neftegaz.RU.
Valery Falkov, Russian Minister of Science and Higher Education, Natalya
Komarova
, Governor of Khanty-Mansi Autonomous Area – Yugra, and Vagit Alekperov, President of LUKOIL, have laid on September 9 the foundation stone of the future education center – a branch of Perm National Research Polytechnic University (Perm Tech).
The Agreement on its foundation was signed by the Ministry of Science and Higher Education, the local governments of Yugra and
Perm
Region, and by LUKOIL.
The area of the Perm Tech branch in
Kogalym
will cover over 22 000 square meters. The center will consist of several buildings including a public educational and an academic one with atriums, a laboratory, an assembly and conference hall, a canteen and a café, a museum and a library. It will be equipped with sports grounds, art projects, and a landscape park.
Before the branch in Kogalym is opened, the students will study in Perm. The 1st candidates from Yugra have been enrolled this year.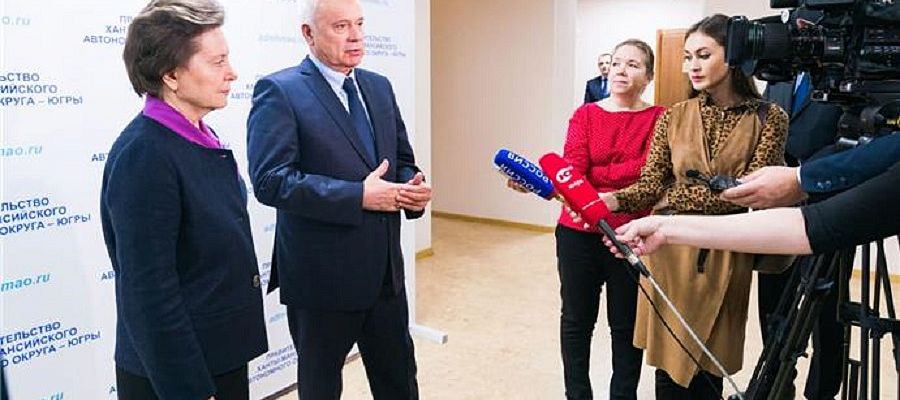 The cultural and exhibition centre of the Russian Museum was also opened on September 9 in Kogalym with
LUKOIL
's support.
The 1st exhibition features paintings from the collection of Vasily Kokorev, a famous arts patron and entrepreneur of the 19th century. It includes about 50 paintings by Karl Brullov, Alexey Venetsianov, Vasily Tropinin and other artists.
The opening of the centre precedes the construction of a branch of the Russian Museum in Kogalym.