Vladimir Putin visited a vast new gas project on August 3, 2017, that will reinforce his country's prowess as a global energy power, just days after the US enacted yet tighter sanctions on Russia.
Taking time out from a brief fishing holiday in Siberia, Putin travelled to the Amur region in the Far East of the country where a huge industrial plant is being built to process gas for export by a new pipeline to China.
Looking relaxed and suntanned, Putin said the 42 billion cubic metres a year Amur facility was the biggest gas-processing plant ever built in Russia, even in Soviet times.
«This is a very powerful step not only for the development of the [gas] industry but for the development of the whole of the Far East of our country,» Putin said in an address to local Russian officials and industry leaders.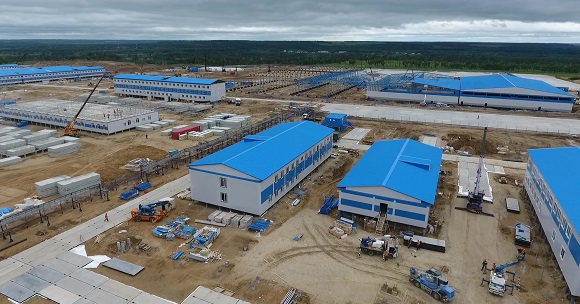 The Amur gas processing plant (GPP) is the centrepiece of a multibillion-dollar project that will see the development of a clutch of Siberian gas fields to feed a new export pipeline to China to help Russia access the world's fastest-growing energy market and diversify its gas trade away from Europe.
Russia signed the 30-year gas export deal with China in May 2014 as western governments began imposing sanctions to punish the Kremlin for annexing Crimea.
Moscow and Beijing have increased trade and investment co-operation since then, with Chinese companies securing oil and gas deals that are the envy of their western counterparts.
US lawmakers voted to tighten Russia sanctions last week as politicians of all colours in Washington continued to fume over alleged Kremlin meddling in the presidential election that brought Donald Trump to power.
Mr. Putin's visit to the Amur on Thursday appeared designed to signal that Russia was turning east for trade and investment and its flagship gas project would not be harmed by the tighter US sanctions regime.
To read the full article in Russian.