The special gas price for Armenia will continue in 2018, Russian PM Dmitry Medvedev said in Yerevan on October 24, 2017, at a joint briefing with the Armenian counterpart Karen Karapetyan in the Government of Armenia.
«A decision has been made, which is probably of key importance for the Armenian economy: it is to keep a special price for Armenia for the next year, despite the fact that before that we agreed on an exit on slightly different parameters contribute to the improvement of the overall economic and investment situation in Armenia,» Medvedev said.
In early April 2016, Armenia and Russia signed an intergovernmental agreement, according to which Russia reduced the price of gas supplied to Armenia from $165 to $150 per thousand cubic meters.
Russian natural gas deliveries to Armenia are expected to grow to 2.1 billion cubic meters by the year-end, Gazprom CEO Alexey Miller told in Yerevan on Tuesday.
He said deliveries in the 1st 9 months of 2017 grew by more than 200 million cubic when compared to the same time span of 2016.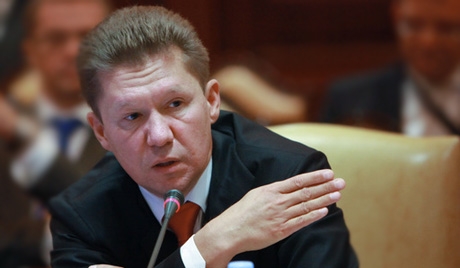 «This is an indication that the Armenian economy is advancing since the growth in gas consumption always means an economic growth. We are sure that the volumes of deliveries will grow from year to year,» Miller said.
Alexey Miller said Gazprom Armenia will continue implementing social responsibility projects in Armenia.
It is already building a school in Yerevan, the school is scheduled to open on September 1, 2018.
To read an article in Russian.