Moscow, January 11 - Neftegaz.RU. Russia produced record volumes of oil and gas in 2018, said Energy Minister Alexander Novak.
He told Russian President Vladimir Putin at a meeting that last year Russia's crude oil output rose by 1.6 %, or 10 million tons from 2017 to 556 million tons, according to a Kremlin transcript of minutes of the meeting.
The increase was attributed to the operation of 54 new oil fields, including several major ones in the Krasnoyarsk region and the Yamalo-Nenets region. Last year's natural gas output hit a record in 18 years with 725 billion m3, up about 5 % from 2017, Novak said.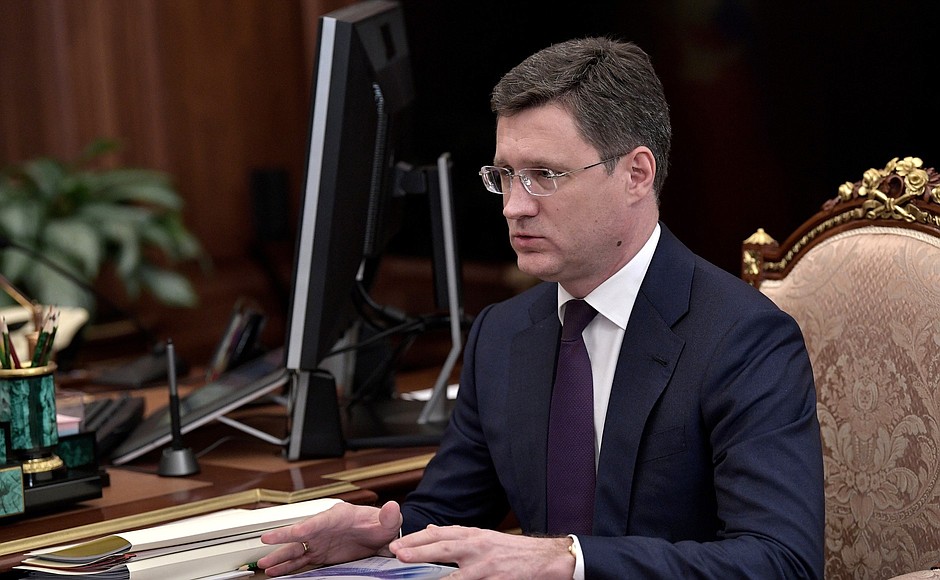 Russia's gas exports rose by 20 billion m3 to nearly 225 billion m3 last year, with pipeline deliveries up 4.1 %, and liquefied natural gas (LNG) exports up 70 % to nearly 26 bilion m3 after new facilities of the Yamal LNG plant were put into operation, he said.
The energy sector accounted for 25 % of Russia's gross domestic product and nearly 45 % of federal budget revenues, according to Alexander Novak.
To read the full story in Russian.