Brussels, February 8 - Neftegaz.RU. The EU supported today the agreement between France and Germany on managing the Nord Stream 2 pipeline, AFP reported, citing European diplomats.
A French diplomatic source had told AFP that Paris was «not for or against Nord Stream 2». «It will challenge a certain number of project parameters which will have to provide transit guarantees via Ukraine as well as transit through Slovakia,» an official said.
Paris and Berlin now agree that chief responsibility lies with Germany, the «territory and territorial sea of the member state where the 1st interconnection point is located,«» according to a text seen by AFP. The draft compromise was submitted to a meeting of the EU ambassadors discussing a revision of gas market rules for the 28-nation bloc, diplomats said.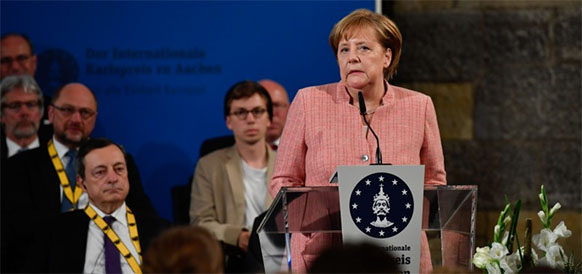 German Chancellor Angela Merkel has so far insisted that the pipeline is a «purely economic project» that will ensure cheaper, more reliable gas supplies. She has said there will be no dependence on Russia if Europe diversifies at the same time.
The Nord Stream 2 pipeline is expected to come into service at the end of 2019. Once completed, it will be capable of delivering 55 billion m3 (1.9 trillion cubic feet) of Russian gas annually to the European Union.
To read the full story in Russian.