Astana, February 28 - Neftegaz.RU. According to Platts, Crude oil production at the giant Kashagan field in the Kazakhstan's sector of the Caspian Sea has reached its full 1st stage capacity of 380,000 b/d, as the project's partners aim to stabilize output at this level in 2019, Total's upstream chief Arnaud Breuillac said.
The technically challenging project has seen numerous delays in reaching its previous output target of 370,000 b/d due to the complexity of the reservoir, after the field was re-launched in late 2016.
Kazakhstan's energy minister Kanat Bozumbayev said in October that the project was likely to reach the 1st stage designed level in mid-2019, after a major 45-day maintenance work scheduled for April-May.
But Breuillac's comments indicate that production has already exceeded these plans. «We're already producing 380,000 b/d... which corresponds to the maximum capacity [of the 1st stage],» Breuillac told reporters on the sidelines of the IP Week conference.
That level, however, has not been stable and the consortium developing the project is now focusing on how «optimize» production. «Reaching stable oil production at plateau [in 2019] -- this is the challenge for Kashagan,» Breuillac said. The partners are now looking into ways to optimize production costs and efficiency, and to anticipate the next phase of the development, he said.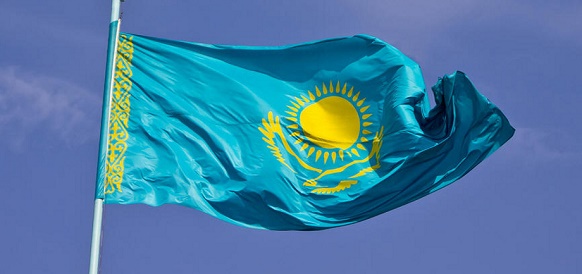 Upgrades to gas injection facilities, additional drilling and other methods could boost production at Kashagan by about 100,000 b/d above the initial target without commissioning a new phase of development, consortium partners said in August.
Various options for the gas produced from the field were being considered, including adding processing capabilities to increase exports, Bozumbayev said in October.
Kashagan, the world's largest offshore oil field, is being developed by a consortium of 7 companies. The bulk of Kashagan's crude feeds into the CPC pipeline, which runs from Kazakstan's Tengiz oil field along the Caspian shore to the Russian Black Sea port of Novorossiisk.