Kiev, June 25 - Neftegaz.RU.
Naftogaz Ukrayiny warned on June 24 that its wholly-owned transit subsidiary UkrTransGaz was in serious financial difficulty, which could have a knock-on effect on the stability of Ukrainian gas transit, Platts reported.
UkrTransGaz - which operates Ukraine's vast gas pipeline network and the country's underground storage sites - said it has been unable to buy gas to ensure the technical stability of the system due to its financial problems.
Ukraine is a key transit country for Russian gas to Europe, with some 87 Bcm sent via Ukraine in 2018, or 43% of the total volume of Russian gas reaching Europe and Turkey last year.
The financial issues at UkrTransGaz result from a decrease in gas tariffs imposed by the Ukrainian regulator at the end of 2018 and "unauthorized" gas withdrawals from the system by certain gas distribution companies in Ukraine, Naftogaz said.
"Naftogaz and UkrTransGaz - together with the National Security and Defense Council of Ukraine - are working on urgent measures to ensure the stability of the Ukrainian gas transportation system," Naftogaz said in a statement.
Naftogaz CEO Andriy Kobolyev said the company has been warning of the risk of UkrTransGaz going bankrupt due to artificially low tariffs and unauthorized gas withdrawals for six months.
"Unfortunately, the responsible authorities chose a strategy of ignoring bad news and the situation has become critical," he said.
UkrTransGaz said it has accumulated significant debts of some Hryvnia 4.1 billion ($157 million) to the suppliers of the technical gas required to maintain the stability of the system.
An auction due to be held Friday for UkrTransGaz to purchase the "fuel" gas for the system was canceled because no suppliers submitted bids.
UkrTransGaz said this was likely due to the company's financial situation and its "shortage of funds," meaning suppliers could not be guaranteed payment for the gas.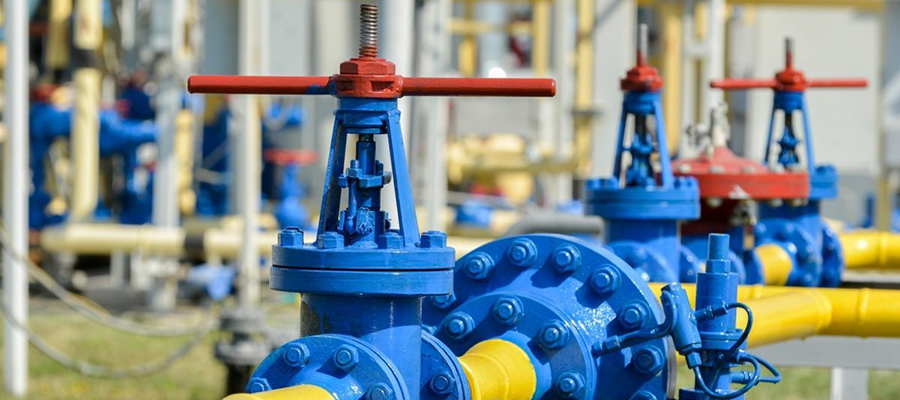 Naftogaz - traditionally one of the main suppliers to its transit subsidiary - said it could not further support UkrTransGaz financially, not least because it is focused on gas supply to Ukraine's storage facilities.
"Naftogaz supports UkrTransGaz as much as possible and we are the largest lender to UkrTransGaz," Kobolyev said. "But now there is no such possibility as we must inject gas into storage facilities and we have a shortage of working capital," he said.
UkrTransGaz said it needs some 720 million cu m of additional gas between June and August "to ensure the operation of technological equipment, our own needs and to balance the system of the gas transportation system."
It said it is in talks with the relevant authorities to amend the tariff structure, which it said has led to its accumulation of debt.
In addition, it said, the problem of unauthorized gas offtake from the gas transmission system has not yet been resolved, allowing market participants to accumulate more than Hryvnia 35 billion debt to UkrTransGaz for balancing services from 2016 to February 2019.