An explosion on December 12, 2017, at a natural gas facility near Austria's border with Slovakia left one person dead, authorities said.
A further 18 people were injured in the morning blast at the plant in Baumgarten an der March, east of Vienna, regional Red Cross official Sonja Kellner said.
2 medical helicopters were sent to the scene, the Austria Press Agency reported.
The explosion set off a fire, which operator Gas Connect said was contained by midmorning. The facility was shut down, Gas Connect spokesman Armin Teichert said.
Police wrote on Twitter that the situation is under control.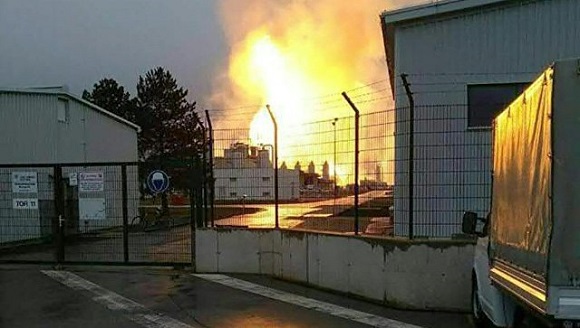 There was no immediate word on what caused the blast at the plant, where pipelines connect and gas from Russia, Norway and other countries is compressed.
The Baumgarten gas hub is Austria's largest reception point and the main distribution hub for natural gas imports from Russia, Norway and other countries.
Located near Austria's eastern border with Slovakia, it is also one of Europe's most important gas hubs, handling some 40 billion cubic meters per year.
Due to technical failure in Austrian gas transmission system the gas transmission at the interconnection point Baumgarten is temporarily unavailable until revoked.
The other interconnection points of Eustream are not affected and available for gas transmission.
To read the news in Russian.