A Moscow court on December 15, 2017, has found Russian Ex-Economy Minister Aleksey Ulyukayev guilty in a $2 million corruption case sentenced to 8 years in a maximum security prison.
Prosecutors had asked the court to sentence Ulyukayev to 10 years in prison and to fine him some $8.5 million.
Ulyukayev was ordered to pay a fine of 130 million rubles ($2.2 million) and barred from holding public office for 8 years after he is released from prison.
According to the verdict, Ulyukayev solicited the bribe from Sechin in return for giving a positive assessment to Rosneft's bid to buy government-held stakes in the Bashneft oil company.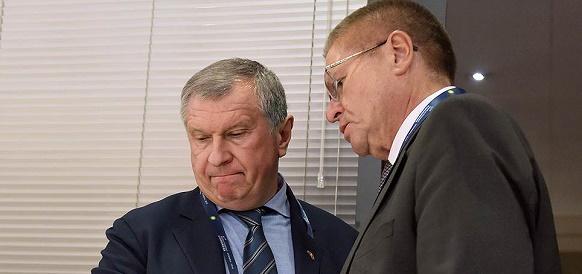 Ulyukayev was arrested at Rosneft's Moscow headquarters early on November 15, 2016, hours after a meeting with CEO of Rosneft Igor Sechin.
Ulyukayev insisted he was innocent, saying he had no idea the bag given to him by Sechin contained money. he said a 'not guilty' verdict would be the only just outcome for his case.
Ulyukayev is the 1st government minister in Russia's modern history to be found guilty of corruption by a court.
To read the news in Russian.