In the competitive world of Boiler and Energy Technology we have found a unique method priding ourselves on our excellence and adding real value to our customers.
Specialism
BERTSCHenergy excels in the unique area of the design and fabrication of Process Heat Recovery Systems and Pressure Equipment for Steam Reforming, Haber Bosch, Claus, FCC and Refining Processes ingeneral. Another excellence of BERTSCH energy is the manufacturing of thick product vessels (e.g. for natural gas).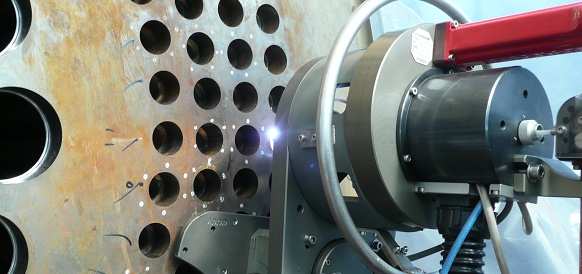 Excellence for your Profit
With our special know how we are able to provide to the customer a significant quality, as well as cost related advantage, defined in the combined service of own engineering and in-house fabrication.
Responsibility – Reliability
We are committed to the responsibility of joining thermomechanical calculations in 3D-design with our highly vertically in- tegrated development, engineering and manufacturing capability. Equipped with the most modern tools for calculations and material processing (e.g. rolling steel plates up to 120 mm, handling a broad range of materials, among them cladding and welding of special alloys, in bore welding of process gas coolers), we deliver worldwide fine products facing temperatures up to 1,300°C and pressures up to 350 barg.
To read this news in Russian.