The SchuF Group designs and manufactures industrial valves, with over 100 years of experience that control, isolate, divert, or sample gases, liquids, slurries or powders. Our range of industrial valves are ideal for difficult or severe service conditions found in the oil, gas, refining, chemical, petrochemical, polymer and offshore industries.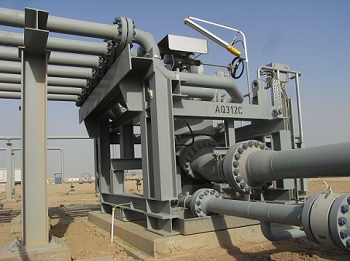 The diverter valves, build by SchuF for over 40 years, are already known worldwide since years as the perfect example of quality and ingenuity. We used this enormous knowledge and experience to invent and build our latest valve.
SchuF's latest invention is the SchuF Maniflow Selector Valve (MSV). The MSV is, in essence, a pipe manifold with an internal selector tube. It is specifically developed for oil field applications where oil or gas from multiple wells are brought together into one valve body for testing and analysis. This valve gives the operator the possibility to select and test a single flow line at a time while the remaining flow lines are collectively going through a single production outlet. Within the MSV, the selected flow line is diverted to a test pipe. That testing can be done step by step for each production inlet. With this ManiFlow Selector Valve SchuF was once again able to develop another market-leading product.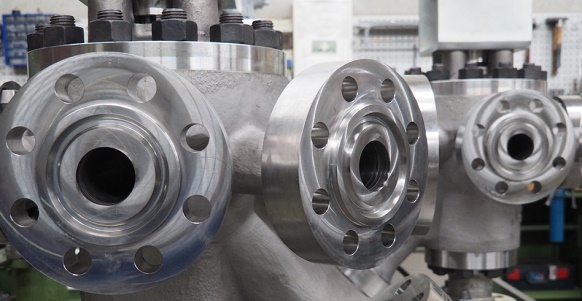 SchuF was founded 1911 in Germany and is the inventor of the flush bottom outlet valves, the lift plug valve, various diverter valves and the modern control valve.
It is a family owned, now in the third and fourth generation, independent valve company.
The integration of Fetterolf Corporation in 2004 further broadened the Group product portfolio, innovation and geographical reach. The SchuF Group is represented in over 65 countries worldwide and has design and production facilities in Germany, Ireland, India, Italy, the United Kingdom and the United States.
We are looking forward to welcoming you at our booth Pavilion 1 Hall 2 Stand A17 to have the opportunity to give you further information on our customized variety of valves.