The JUMO dTRANS p20 upper-class transmitter series with HART® protocol and SIL certification combines proven sensor technology with simple operation – refined in a high-grade stainless steel case.
The transmitters are suitable for all applications for which the best possible corrosion resistance is important. Industries in which this applies include oil and gas as well as chemical. Devices with protection types EEx ia (intrinsically safe) and EEx d (flameproof enclosure) are available for explosion proof applications. Special front-flush connections and connection systems are available for the food and beverage industry.
The sensors of the transmitters are also made of stainless steel and cover the complete industrial range between 10 mbar and 600 bar. The extremely low linearity deviation of no more than 0.07 % guaranties a measuring accuracy at the highest level.
Special emphasis was placed on simple device operation through a rotary knob. It allows the devices to be operated and parameterized without opening the case. This feature is especially useful for explosion proof applications and when working outdoors or in wet conditions.
Programming the transmitter is particularly user-friendly. The required parameters are accessible through the rotary knob in a single-step parameter level. On the display level the user can switch between six different screens with different measurands.
A setup program is available for programming the transmitter. This program can communicate with the device through the HART® interface as well as the JUMO setup interface.
The variant with a short case is a special design. It has an electrical connection through a M12 connector instead of the conventional cable fitting. The result is an especially compact device that can be used even when the installation occurs in a confined space.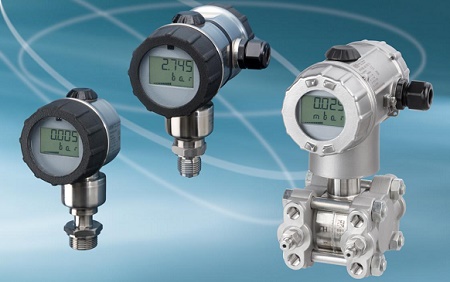 Image caption: The high-quality process pressure transmitters of the dTRANS p20 series by JUMO are perfectly suited for demanding applications.
The JUMO corporate group, with corporate headquarters in Fulda, employs more than 2,200 people worldwide and is one of the leading manufacturers in the field of industrial sensor and automation technology. JUMO products are used around the globe in industries such as heating and air conditioning, food and beverage, renewable energies, and water and wastewater. The corporate group encompasses five branch offices in Germany, 24 subsidiaries abroad, and more than 40 agencies around the world. The company posted a turnover of 220 million euro in 2016