Especially in times of unpredictable oil price fluctuations over the recent years, tank terminals are experiencing a boisterous development. All over the world new tank terminals have been built and more are planned, to meet the growing demand for crude - and refined oil products. There seems to be no end in sight to this trend.
Innovative and flexible pumping systems contribute to a flexible, smooth and cost-efficient operation of tank terminals.
Screw pumps are used to an increasing extent to transfer stored oil products.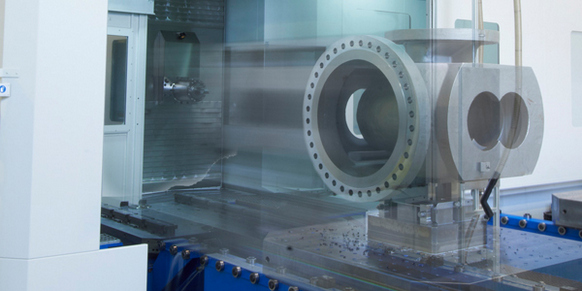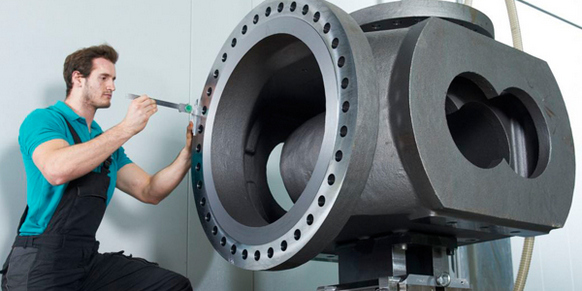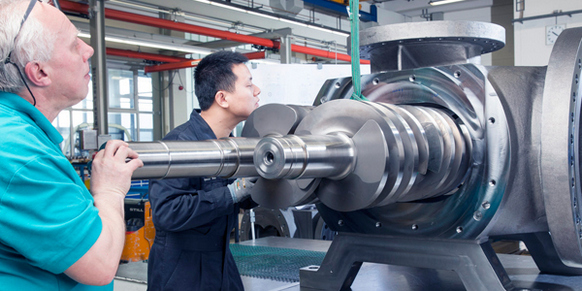 The versatility of the twin-screw pump gives a huge advantage in operating a tank terminal, in comparison to conventional centrifugal pumps.
The big advantage is that oil products of various quality and viscosity, with varying differential pressure and suction conditions, can be pumped without any problem with only one pump type. With tank terminals getting bigger and bigger, resulting in longer pipe runs, centrifugal pumps are a limiting factor.
Twin-Screw pumps provide a virtually constant capacity over a wide viscosity and pressure range.

New Compact Screw Pump
With the release of the L4NC pump series, Leistritz Pumpen GmbH has responded to these market developments and presents a new generation of slim and economic rotary positive displacement pumps.
This pump series, which was especially designed for tank terminal applications, covers a wide range of areas and can also be perfectly used in the chemical- petrochemical and shipping industry as loading or unloading, stripping and booster pump.
The basis of this series lies in the proven concept of Leistritz's twin screw pumps, which have been in use for decades. The compact L4NC series is characterized by and complies with the API 676 3rd Edition.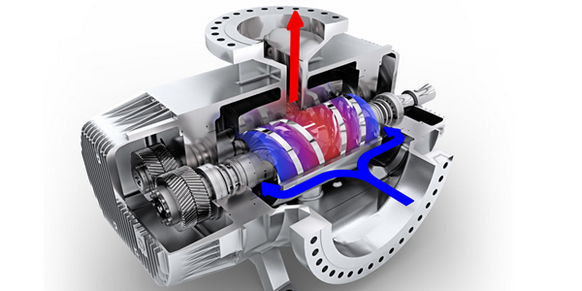 It is equipped with a casted steel casing with integrated pump liner and a side in – top out arrangement with ASME or DIN flanges. Leistritz has made no concession to its philosophy to manufacture spindles from one piece of metal. Thus, they realize a concept with very low shaft deflection, resulting in a long service life of bearings and shaft seals and a high efficiency.
The compact spindle length are arranged side by side to realize the best possible lubrication of the bearings and timing gears. Moreover, the pumped media can support the spindles hydrodynamically to achieve highest performance values even with reduced pump sizes. Drive spindle and idler spindle are sealed by unbalanced or balanced, single acting component or API cartridge seals for easy maintenance. Seal manufacturers, materials and the detailed design are always selected to match perfectly to the client's operating conditions.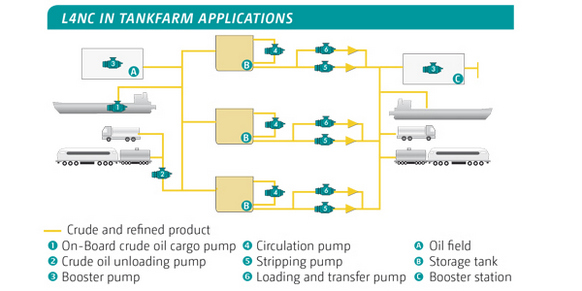 A wide range of L4NC pump sizes covers a flow rate up to 5000 m³/h and a differential pressure up to 20 bar for various fluids such as crude oil, bitumen, heavy and light fuel oil or other petrochemical compositions.
The series consists of seven pump sizes, each with four pitch variants, offering an optimal selection per application.
With revealing the new and optimized L4NC pump, Leistritz Pumpen GmbH creates a milestone in modern, efficient and compact twin screw pump design with reduced costs. This low capital expenditure (CAPEX) combined with the high efficiencies and low maintenance work for optimized operational expenditure (OPEX) are the results of long-term development and well-founded know-how.