Gazprom reported that the company held its 13th annual Investor Day in New York (February 6) and London (February 8).
Taking part in the events were Andrey Kruglov and Alexander Medvedev, Deputy Chairmen of the Gazprom Management Committee and management representatives of the Company's structural units and subsidiaries, such as Gazprom Neft, Gazprom Export, and Gazprom Energoholding.
The Investor Day attracted a wide range of portfolio managers and analysts from major global investment funds and credit institutions based in the U.S., Europe, and Asia-Pacific. Among the visitors were analysts from leading international and Russian investment banks, including J.P. Morgan, Morgan Stanley, Credit Suisse, Renaissance Capital, VTB Capital, and Gazprombank.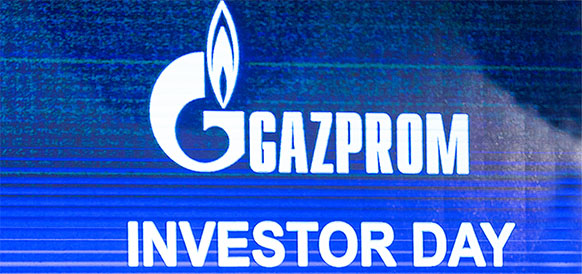 Gazprom's top officers presented an overview of major developments and trends in the global energy market, as well as information on the company's operational and financial results, strategic development plans for its oil & gas businesses. Visitors were especially interested in the efforts taken by Gazprom to strengthen its foothold in foreign markets.
The attendants also discussed the particularities of Gazprom's financial policy. It was highlighted that the Company applied a conservative approach to budget planning and exercised rigorous cost control, including during the drawing up of investment programs.
Moreover, Gazprom keeps production costs low, has a significant liquidity cushion and access to various sources of financing, and efficiently works at debt capital markets. Thanks to its robust performance and meticulous strategy, Gazprom maintains a high level of financial stability even amid peak investment expenses and debt payments.
In the course of the Investor Day, over 30 individual meetings were held with leading international investment funds.
To read the article in Russian.