Russia's 2nd-largest crude producer Lukoil has not asked for any additional compensation in return for curbing production in line with the extension to the OPEC/non-OPEC production cut deal, CEO Vagit Alekperov said on December 1, 2017.
«We are discussing legislation governing the oil industry in Russia overall, but we are not separately discussing any compensation on the production cut,» he said.
Ahead of the OPEC/non-OPEC meeting Thursday, some analysts questioned whether Russian companies would continue to support the output cut deal.
Although it has benefited producers by boosting prices, the longer the agreement is in place, the greater the risk that they may be forced to postpone the launch of greenfield projects in order to meet their obligations.
«Subsoil resources in Russia belong to the state, and decisions taken by the ministry are obligatory for us. Today we are discussing the issues, and of course the market has to be balanced, stocks are high and the ministry's decision is aimed at stabilizing the oil market,» Vagit Alekperov said.
He added that the structure of implementation of the deal in Russia, where the cuts were shared out across companies proportionally, will not change. «The volumes won't change,» he said.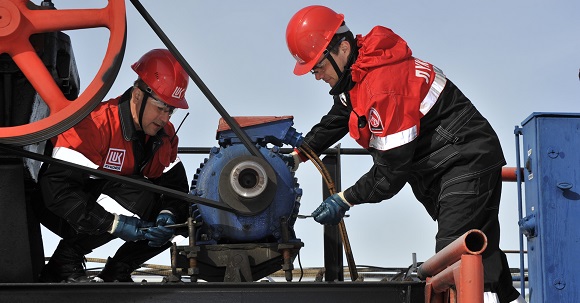 On Thursday Lukoil officials said that they will continue their strategy of balancing out higher output at greenfield sites with lower production at mature fields in West Siberia and Timano-Pechora to meet their obligations under the OPEC/non-OPEC deal.
Alekperov said that, when the agreement is lifted, the company can bring additional production volumes back on stream quickly.
«We think wells where output is limited, we can bring back into production in around 2 weeks,» he said.
Alekperov added that he hopes Russian producers will meet with the energy minister again at the end of the spring to discuss the state of the market.
Ruble Dynamics
Another potential risk for Russian producers linked to extension of the deal would be a strengthening in the ruble to dollar exchange rate, which would see costs rise and income fall in ruble terms, analysts have said.
Alekperov said he does not currently see this as a problem and does not expect the ruble to strengthen significantly.
«Today we do not see that the ruble is directly dependent on the oil price, the ruble is in free-float,» he said.
When oil prices fell sharply in 2014, Russian producers were cushioned to some extent by the fact that the ruble weakened significantly against the dollar.
With their income largely in dollars and costs largely in rubles, this allowed companies to minimize the financial impact of the price drop. Russia's taxation system also helped companies to weather the storm.
Alekperov said that a crude price of $60-65/b suits OPEC and non-OPEC countries alike. «Therefore we need to agree to be restrained so as not to repeat the mistakes of the mid-2000s,» he said.
Lukoil is including an oil price of $50/b in its budget for 2018.
Talks with Iran
Lukoil is also in talks with Iran to participate in 2 major onshore oil field development projects - Ab Teymour and Mansour - as well as wider investments in the country, Iranian oil minister Bijan Zanganeh said following a meeting in Vienna Friday. It will join Denmark's Maersk for the developments.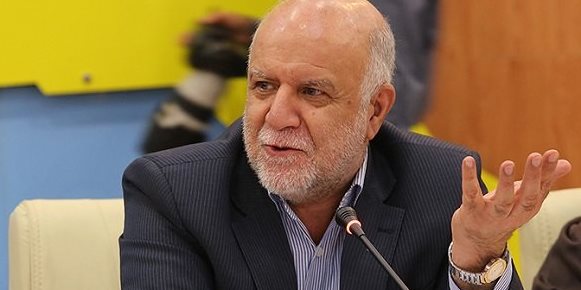 «They told us that they are going to be joint with Maersk. We asked them to send a letter to us. The 2 companies are due to give us their proposals,» Zanganeh said.
«We discussed ways to develop Iran's oil industry with Lukoil to use their resources, management and technology in our fields and also trade,» he said.
The talks also involve expanding crude and products trading.
«Because we are expanding our crude oil and oil products with Lukoil. They take crude and products from us and we want to do a joint marketing work for products. They sell us a certain volume of gasoline in north Iran which is important for us to be able to supply gasoline cheaper,» Zanganeh added.
At the moment, a relatively small volume of gasoline is sent to Iran's NICO Intertrade Co. at the country's Caspian Sea port of Anzali.
Lukoil also receives oil directly from state-owned NIOC for its refineries in Europe.
«They will decide the volumes between themselves. This is to diversify our markets and customers,» Zanganeh said.