Minsk, April 30 - Neftegaz.RU. The uptrend in Belarus-Tatarstan trade in petrochemical and engineering goods continues, Deputy Chairman of the Board of the Belneftekhim Concern Vladimir Sizov told journalists at the Belarus-Tatarstan polymeric forum, Belarusian BelTA has learned.
Vladimir Sizov remarked that Belarus-Tatarstan trade hit the $1 billion target in 2017.
«In 2017, the trade totaled $1.2 billion, which was up by 56.5% over 2016. In 2018, we observe the same positive dynamics. In January-February 2018 the Belarus-Tatarstan trade totaled about $200 million, which exceeded the figure registered in January-February 2018 (up 36%). We are seeing an increase in the export of petrochemical products and goods made by the Industry Ministry-affiliated companies. The cooperation in engineering has been growing rapidly too,» said Vladimir Sizov.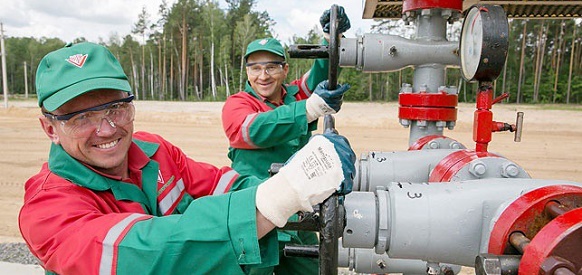 Belarus' major exports to Tatarstan are tires and raw materials for tire production. Tatarstan supplies Belarus with oil and petrochemicals. Vladimir Sizov said that the polymeric forum was organized on the initiative of Tatarstan with the aim to boost trade in petrochemical goods.
The Belarusian partners are also interested in further cooperation. The forum is hosting 37 companies, including Nizhnekamskneftekhim petrochemical company, the Tatarstan electronic trade space OnlineContract, the companies affiliated with the Belneftekhim petrochemical concern, Belresursy Holding Company, the Belarusian Industry Ministry and other companies.
The event has been arranged as part of the visit of the Tatarstan delegation consisting of the representatives of the ministries, agencies and business to Belarus. The delegation has already visited MTZ, MAZ, the Polymir plant, Naftan oil refinery, Grodno-Azot and Belshina.
The Belneftekhim concern is officially responsible for the promotion of Belarus-Tatarstan cooperation. The sides are now implementing the 2017-2020 action plan on Belarus-Tatarstan intergovernmental cooperation.