YEREVAN, September 25 - Neftegaz.RU. Armenian Prime Minister Nikol Pashinyan has ordered creation of a task force that will look into the factors and components that influence the price of Russian natural gas delivered to Armenia. The task force will be headed by Deputy Prime Minister Mher Grigoryan, Armenian Arca reported.
It will also include Minister of Energy Infrastructures and Natural Resources Arthur Grigoryan, CEO of Gazprom Armenia Hrant Tadevosyan and other officials and representatives of the company.
During a September 8 meeting in the Kremlin Pashinyan and Russian President Vladimir Putin agreed to look into the pricing of Russian gas delivered to Armenia. The Russian gas is delivered to Armenia by Gazprom at a $150 per one thousand m3, but Gazprom's Armenian subsidiary - Gazprom Armenia - sells it to Armenian households at almost $300.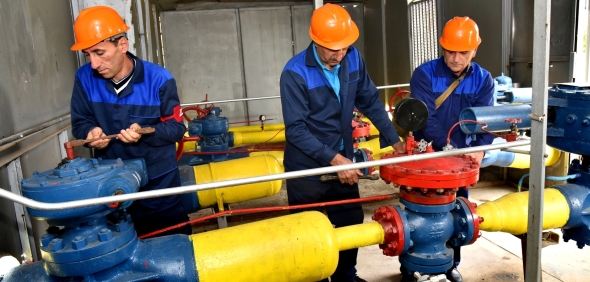 Prior to the Pashinyan-Putin talk, Putin told journalists that Gazprom delivers natural gas to Armenia at $150 per 1,000 cubic meters, the lowest price offered by Gazprom in the world. Putin also recalled that Russia is Armenia's biggest investor.
Earlier, Armenian Minister of Energy Infrastructures and Natural Resources Artur Grigoryan said that Armenian and Russian officials would meet in November to discuss the price of Russian gas deliveries. He stressed that the government was looking for ways to purchase cheaper gas for Armenian consumers.