Astana, November 1 - Neftegaz.RU. Kazakhstan and Azerbaijan are discussing the possibility of building a plant for the production of liquefied natural gas in western Kazakhstan, Kazakh Energy Minister Kanat Bozumbayev told reporters, Trend and Interfax-Kazakhstan reported.  
«We are considering the issue of construction of a liquefied gas production plant in Aktau for its further export to and transit through Azerbaijan. These issues are on the agenda»,  Bozumbayev said.
 In addition, he said, the possibility of creating a joint venture in Kazakhstan in the field of petroleum engineering is being discussed with Azerbaijan.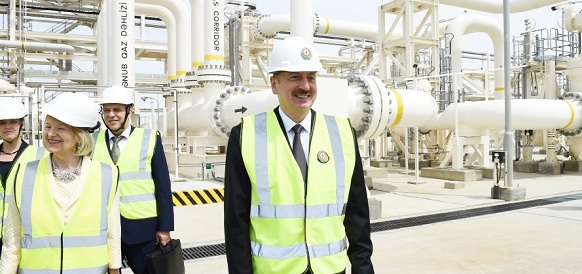 « Azerbaijan has a developed petroleum engineering industry. We are now discussing the creation of such plants in Kazakhstan with the participation of Azerbaijani capital, and using their experience, skills, and technologies, in order to sell the products to oil companies in the future,»  the minister said.
He stressed that since petroleum engineering products are imported by foreign companies in large quantities for the development of fields, the joint venture may start its activities with the assembly of oil & gas engineering equipment.