The scope of Russia's profit-based tax (NDM) pilot scheme will still be limited in the context of Russia's upstream sector, according to GlobalData, a leading data and analytics company.
In April 2018, Russia's Ministry of Energy proposed widening the application of the pilot scheme for an NDM system on oil production to stimulate greater levels of investment and production. Fields operating under the new system will pay a 50% tax on profits, while enjoying a significant reduction in mineral extraction tax (MET), Russia's main tax on the upstream sector.
MET is a production-based tax and can therefore only account for higher costs through specific exemptions, hence the desire to move towards a profits-based system. A minimum NDM payment will still apply though based on a cost deduction cap of RUB9,520/tonne (~$21/bbl), or RUB7,140 (~$16/bbl) in 2019 and 2020, respectively.
The system will automatically apply in 2019 to 2 categories of fields, primarily in the established West Siberian and Timan-Pechora regions. The 1st category is a specific group of producing oil fields operated by Rosneft, Lukoil, Gazprom Neft and Sugutneftegaz in the Tyumen, Khanty-Mansi, Yamalo-Nenets and Komi regions.


Will Scargill, Oil & Gas Analyst at GlobalData, comments: «The government hopes that the new tax system can spur investment aimed at increased recovery at these fields. However, they currently contribute less than 3% of Russia's oil production and less than 2% of the country's oil reserves.»
The 2nd category that will automatically fall under the new system is new developments located in 11 specifically designated subsoil licenses, though these developments must have initial oil reserves of less than 10 million tonnes (approximately 73 MMbbl) and will therefore be relatively small.
The Ministry of Energy's proposed change would raise the cap on the total amount of reserves that can be developed across all licenses in this category, currently set at 50 million tonnes (~365 MMbbl) to 150 million tonnes (~1.1 Bbbl).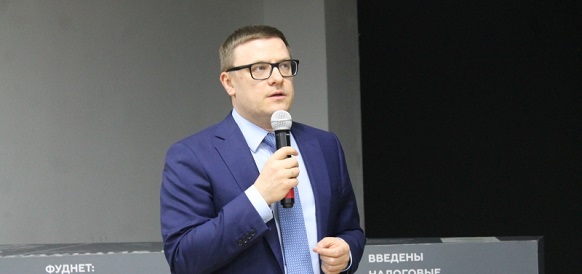 Scargill continues: «Even if this change achieves the additional annual production of 900,000 tonnes (approximately 6.6 MMbbl or 18,000 bpd) mooted by 1st Deputy Energy Minister Alexey Texler, this would represent an increase of less than 0.2% on Russia's production.»
In addition to these categories, the NDM system will also be optional for fields that benefit from reduced export duty or any new development in the Sakha, Irkutsk, Krasnoyarsk, Nenets or Yamalo-Nenets (north of 65N) regions, or the Caspian Sea.
Scargill adds: «This will increase the scope of the system over time as new production comes on stream. However, a truly large-scale roll-out of the NDM scheme remains uncertain. The pilot scheme was beset by political wrangling and delays, and these issues would likely only be multiplied with higher levels of production and taxes at stake.»