The economic risk from the volatility in crude oil prices is only moderate, the Central Bank of Russia said on June 15 after leaving its key lending rate unchanged.
The Central Bank of Russia maintained its key rate at 7.25 % per year, one day after the European Central Bank took a similar position. The U.S. Federal Reserve this week raised its rate, pointing to signs of economic momentum in the world's largest economy.
Russia is one of the world's largest oil and gas producers and party to an OPEC-led effort to stabilize the energy market. The bank, in its statement on justifying the rate move, said it wasn't concerned about volatility.
«The Bank of Russia leaves mostly unchanged its estimates of risks associated with consumer and oil price volatility, wage movements and possible changes in consumer behavior,» its statement read. «These risks remain moderate.»
Russia's economy lingered in recession in 2016 and the national currency, the ruble, declined in value after crude oil prices dipped below $30 per barrel. Oil prices have been fluid this year, trading in a range of around $62 per barrel to $80 per barrel for Brent, the global benchmark for the price of oil.
Ole Hanson, the head of commodity strategy at Danish investment firm Saxo Bank, told UPI stability in the ruble meant the rate decision wasn't much of a surprise. «Oil prices are unlikely to cause any major upset in the short to medium term as the expected raising of production should help cap the upside, while the continued risk of supply shocks from Venezuela and Iran should limit the downside risks,» he said.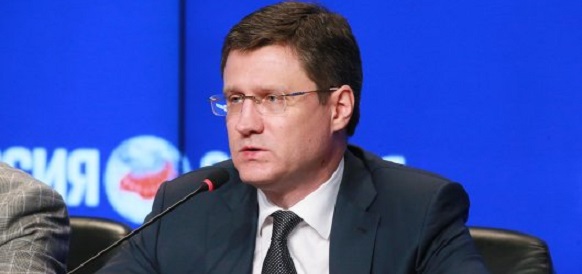 Russian Energy Minister Alexander Novak hinted that more oil could be put on the market in the 2nd half of the year to offset shocks from Iran and Venezuela, two members of the OPEC under U.S. sanctions pressure.
Speaking on June14 with Russian President Vladimir Putin, Saudi Crown Prince Mohammed bin Salman al-Saud said Russia's cooperation in the OPEC-led effort was supportive for all parties involved.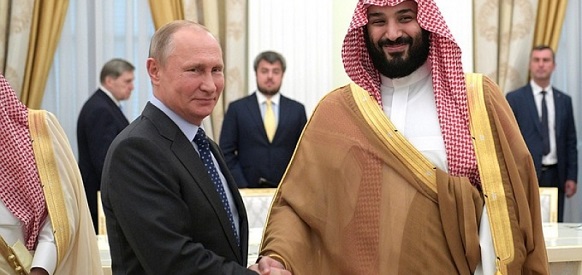 «I think that the whole world benefited from this cooperation, as the volatility in oil prices, as well as other volatility occurring in this sphere, and the stabilization achieved in this sphere helped to stabilize the entire global economy,» he said.
Putin last week said the economy was on solid ground. Growth is still slow, but it's sustainable and inflation is low, which he said was a prerequisite for forward momentum. Investments in the Russian economy, meanwhile, are up 4.4 % from last year.
The Bank of Russia said it expects annual inflation rates will range between 3.5 % this year to 4.5 % in 2019. Consumer fuel prices were increasing in the Russian market, but that impact was offset by lower annual food price inflation.