Moscow, August 7 - Neftegaz.RU.
Russia's 2nd largest crude producer,
Lukoil
, said today that its oil production, excluding the West Qurna 2 project, fell to 18.82 million mt in the 2nd quarter, in line with deeper cuts under the OPEC+ agreement, S&P Global Platts reported.
This is equivalent to an average of around 1.52 million b/d, down 11.6% on the year and 12% on the quarter.
From May, Russian producers including Lukoil were subject to the strictest output restrictions so far under the OPEC+ agreement as the group attempted to ease market volatility caused by the
coronavirus
pandemic. The cuts are being eased from Aug. 1.
Output restrictions were also reflected in Lukoil's production in the 1st half of the year, which was 40.2 million mt, equivalent to an average of around 1.62 million b/d. This was down 5.6% on the year.
Hydrocarbon output averaged 1.98 million boe/d in Q2, down 14.8% on the year, and 15% on the quarter. Hydrocarbon production in H1 fell 8.4% to average 2.155 million boe/d.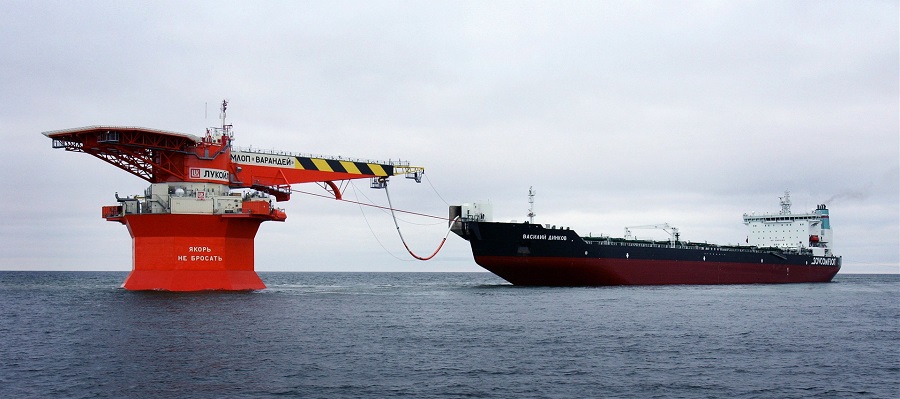 "The cut was due to the new OPEC+ agreement and a decrease in gas supply from
Uzbekistan
to China that were driven by the negative impact of the COVID-19 pandemic on hydrocarbon demand," Lukoil said in a statement.
Lukoil's gas output totaled 6.396 Bcm in Q2, down 23.6% on the year and 24% on the quarter. Total gas production in H1 fell 14.7% year on year to 14.8 Bcm.
The company's Q2 refining throughput fell 19.6% on the year, and 20.8% on the quarter to 13.525 million mt. Refining in H1 fell 8.6% to 30.6 million mt.
"The decline was due to scheduled maintenance work and throughput optimization at some of the company's refineries Q2 2020 because of lower demand for petroleum products and a fall in refining margins due to the COVID-19 pandemic," Lukoil said.