A group of Gazprom experts led by Alexander Ananenkov, Deputy Chairman of the Company's Management Committee visited today the Kovyktinskoye and the Chikanskoye gas and condensate fields as part of a business trip to the Irkutsk Oblast.

The Gazprom experts inspected the production and auxiliary facilities and discussed the issues on geological and technical characteristics of the producing wells as well as the fields development prospects.
"The Kovyktinskoye and the Chikanskoye fields are significant for the Eastern Gas Program implementation and the region development. Our task is to use the unique reserves of these fields in the most efficient and careful manner," said Alexander Ananenkov.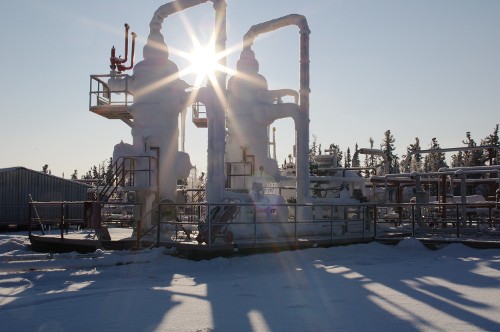 Geological exploration performed by Gazprom in the Yuzhno-Kovyktinskaya area led to the Chikanskoye gas and condensate field discovery. C1+C2 reserves of the field amount to 98.2 billion cubic meters of gas and 6.5 million tons of condensate. In 2008 the field was brought into pilot commercial operation.
In March 2011 Gazprom acquired the assets of RUSIA Petroleum via an auction procedure. This entitled the Company to receive the subsurface use license for the Kovyktinskoye gas and condensate field.
In October 2011 the license for hydrocarbon feedstock production and geological exploration in the Kovyktinskoye field was reissued to Gazprom pursuant to a decision by the Federal Subsurface Use Agency.