On 2 October, Gubkin Russian State University of Oil and Gas, hosted a formal opening of a customized classroom of Weatherford, one of leading oilfield service companies in Russia and globally.

The ceremony was attended by Victor Georgievich Martynov, University Principal, Albert Ilyich Vladimirov, President, Vladimir Nikolaevich Koshelev, Provost, Alexander Sergeevich Oganov, Head of Department of Oil and Gas Wells Drilling, as well as many University instructors and students. On behalf of Weatherford, the ceremony was attended by Russia Region VP Lance Marklinger, Commercial Director Fayaz Kamalov, Business Development Manager Pavel Lysenko and R&D Manager Mikhail Gelfgat.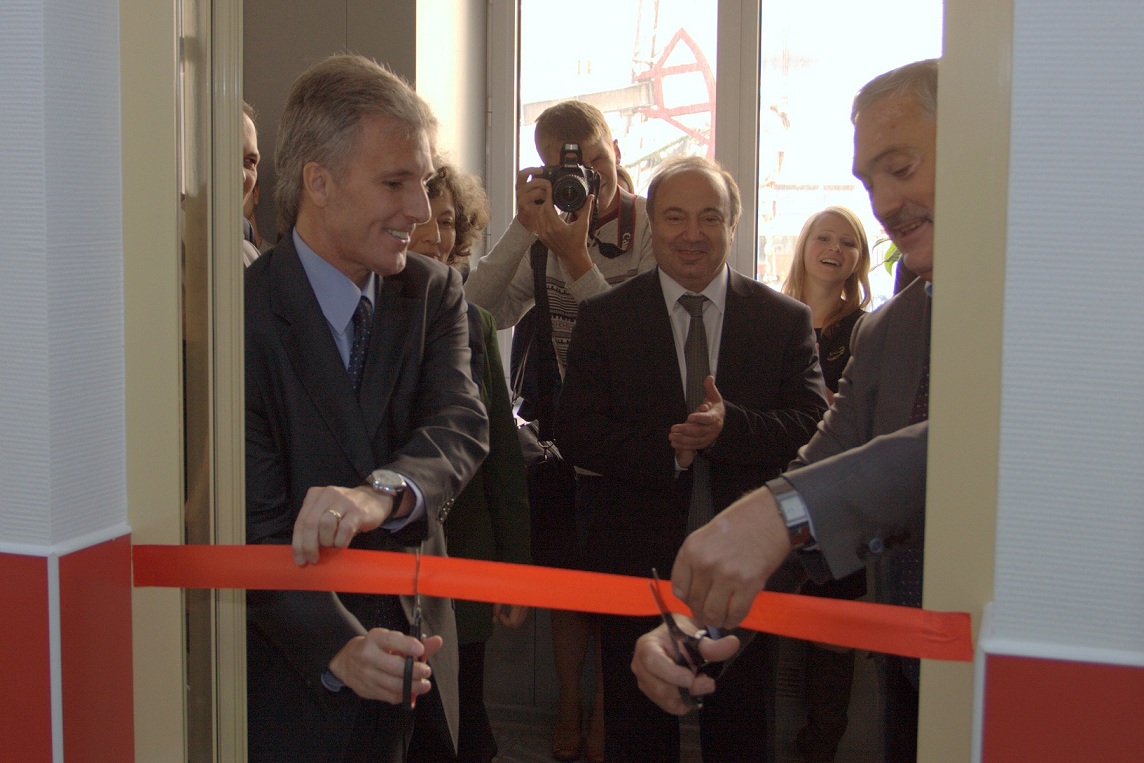 In 2012 Weatherford fully refurbished the laboratory of the Department of Oil and Gas Wells Drilling and equipped a class with new furniture and multi-media equipment. The classroom houses various models and prototypes of modern drilling accessories used by Weatherford specialists for drilling and other oil-field operations.

The Weatherford classroom will be used for training and introduction with the advanced technologies and tools used by Weatherford universally, as well as for workshops, lectures and presentations for students and industry specialists.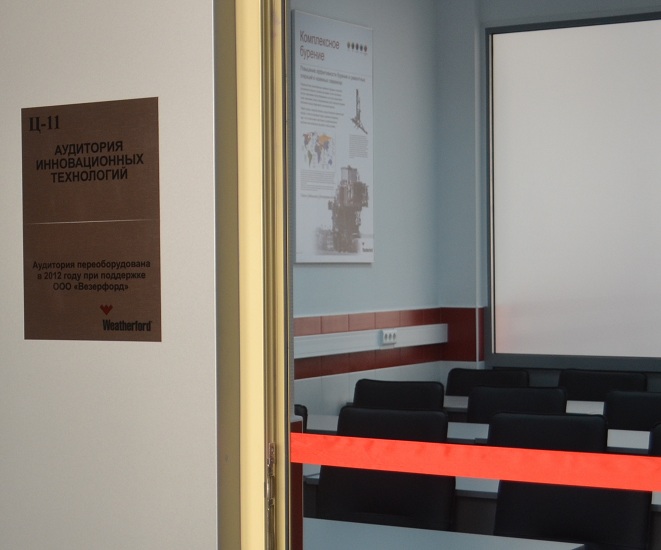 According to Weatherford VP in Russia, Lance Marklinger, "The opening of our Weatherford sponsored classroom in the Russian Oil & Gas University is not a one-time event, but the result of longer term and successful cooperation between our organizations starting with our participation in annual Jobs Fairs for graduates and students. The classroom is a further commitment to our support and appreciation for this specialized University and the talented graduates currently working in our company and to the next generation of skilled professionals seeking their vocation. We look forward to expanding this collaboration for years to come".