The presentation of a new concept of the Russian pipe market, Metallurgy 2.0, was held at Zagorsk Pipe Plant (ZTZ) at Sergiyev Posad city in Moscow Region, Gazprom reported on May 29, 2017.
The ceremonial events connected with the reset of the Russian pipe market were attended by the CEO of Gazprom Alexey Miller and the Moscow Region Governor Andrey Vorobyov.
Alexey Miller and Denis Safin, General Director of Zagorsk Pipe Plant, launched the 1st Zagorsk pipe production for the Russian major gas company.
In June the plant will ship the 1st batch of Zagorsk pipes with a diameter of 1020 and 1420 mm and an outside three-layer insulation.
Agreements for Zagorsk pipes supply to Gazprom were reached a month earlier.
In the framework of contracts for the supply of pipes for repair needs, Zagorsk Pipe Plant will produce over 121,000 tons of pipes.
Within the framework of celebrations, a presentation of a new concept of the Russian pipe market was also held - the concept of Metallurgy 2.0, which is based on the pipe market formation on a competitive basis and the principles of competition for orders.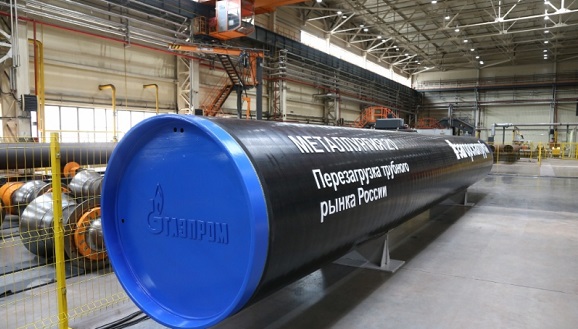 «For many years, Gazprom has been systematically dealing with import substitution issues. It is a powerful stimulus for the development of domestic industry and an important element of the energy security of our country. Today, 95% of Gazprom's material and technical resources are procured in Russia. In particular, the company buys 100% of large-diameter pipes for the construction of main gaslines from domestic producers,» said Miller.
«Taking into account Gazprom's large-scale gas transportation projects, the demand for pipe products is stable now and will be stable in the future. It is important that Russia now has a new pipe manufacturer that meets the high requirements of our company. This means increased competition in the pipe industry, and, consequently, further improvement in product quality and economic attractiveness,» Miller added.
To rea the news in Russian.