Throughout the project a total technical reequipment of 40 scientific and research laboratories is held according to the modern requirements necessary for realization of high-performance scientific and research developments and experimental work in applied catalysis field.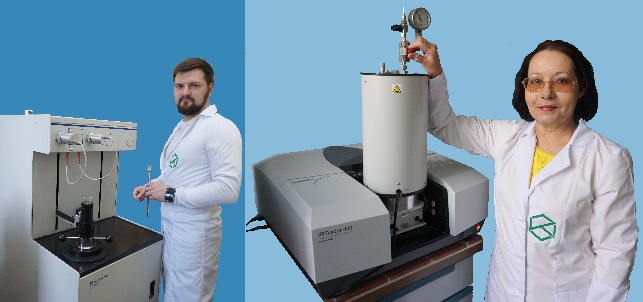 In 2017 analytical equipment park of Katalizator JSC has been extended by up-to-date instruments which allow execution of world-level precise analytical measurements and scientific and research work in applied catalysis field.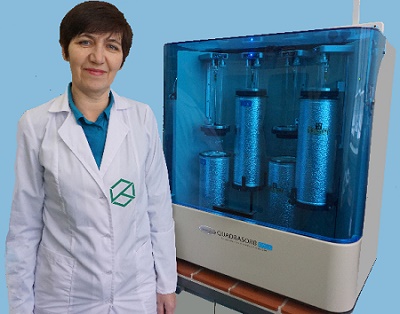 Among new equipment it stands to mention Nitrogen and Mercury Porosimeters (Quadrasorb Evo, Quantachrome Instruments, USA and AutoPore IV, Micromeritics, USA accordingly) used for research of catalyst pore structure. The both instruments are complement to each other, i.e. mercury porosimeter is designed for the pore measurement over a wider range, and nitrogen porosimeter is a great instrument for analyzing of more than half a hundred surface characteristics of catalysts samples according to international standards.
One of Japan Shimadzu newest developments, Infrared SpectrophotometerIR Tracer-100 was purchased for research of gas mixtures and catalytic reaction products. Besides of standard options spectrometer is equipped with a gas cell. This device configuration allows to investigate kinetics of fast reactions in a different phase states.
Furthermore, Fluidized Bed Attrition Tester (VINCI Technologies, USA) was successfully brought into operation. With the help of this equipment the results of product tests will comply with international common accepted standards (ASTM D-5757).
Investment project "Technological initiative: Catalysts, Engineering, Technologies" has been realizing from 2016. The aim of this project is to create on the base of Katalizator JSC world-level scientific and technological centre for development of up-to-date catalysts and adsorbents, scaling of industrial technologies for their manufacturing, and development of high technological engineering services for industrial enterprises using catalysts.
To read this news in Russian.