Moscow, April 26 - Neftegaz.RU. Gazprom Neft Middle East has commissioned a 2nd well — the Sarqala-2 — at its Sarqala field (within the Garmian block), located in the Kurdistan Region of Iraq (KRI).
The new well is currently producing 11,000 barrels per day (bpd), with potential to increase this to 15,000. Total daily production at the field has now increased more than 2-fold, exceeding 21,000 bpd.
Denis Sugaipov, Director of Major Projects Upstream at Gazprom Neft, added: «Thanks to the commissioning of this new well we have been able to confirm our geological prognoses and obtain updated information on strata composition at the Sarqala field. The geology of the KRI is, generally, under-researched, so this new well is of major importance in terms of gaining knowledge and experience of the field.»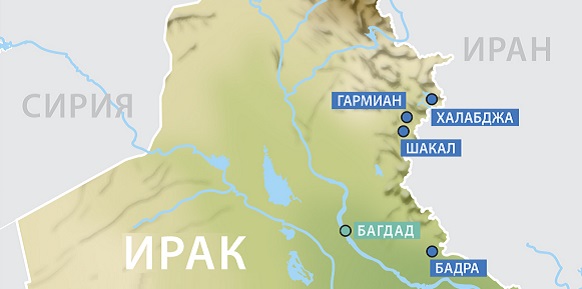 1st oil from the Garmian block was obtained in 2011, with commercial crude shipments from the field commencing as early as 2015.
As at 15.04.2018 total cumulative production at the field stood at 7 million barrels of oil. The 1st phase of expanding gathering and treatment capacity to 25,000 bpd is now complete, with work continuing on expanding infrastructure to accommodate 35,000 bpd.
Drilling of the Sarqala-3 well is planned for Q3 2018, completing Phase I of field development.
Gazprom Neft is involved in implementing 2 projects in the Kurdistan Region of Iraq (KRI), at the Shakal and Garmian blocks. Gazprom Neft's interest in the Shakal block is 80 % (with the remaining interest held by the Government of the KRI), and in the Garmian block 40 % (with the Government of the KRI holding 20 %, and Canada's WesternZagros 40 %).
Gazprom Neft has been operator on the Garmian project since 29 February 2016. Extensive seismic works have now been undertaken at the Shakal block, and 2 wells (Shakal-2 and Shakal-3) drilled, with well workover operations completed at the Shakal-1 well in April 2018.