Abu Dhabi, June 21 - Neftegaz.RU. Mubadala Petroleum on June 20 completed the acquisition from Italy's Eni of a 10 % participating interest in the offshore Shorouk Concession, which contains the supergiant Zohr gas field. Eni´s IEOC holds a 50 % interest in the concession. The other partners in the concession are BP with 10 % interest and Rosneft with 30 % interest.
Bakheet Al Katheeri, CEO of Mubadala Petroleum, signed a deed with Eni completing the sale to Mubadala Petroleum in the presence of the Egyptian Minister of Petroleum, Tarek El-Molla.
Al Katheeri said: «The acquisition of a 10 % interest in the Shorouk concession with the producing Zohr gas field is a significant portfolio addition for Mubadala Petroleum and marks our entry into Egypt. This world-class asset will provide Mubadala Petroleum with increasing future production, and substantial reserves, all of which support our drive for long-term and profitable growth. At the same time we have joined a world-class partnership with Eni and look forward to working closely with them to deliver the resources to meet growing local energy demand.»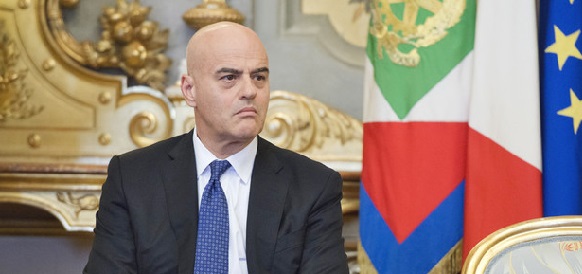 Eni's CEO Claudio Descalzi, said: «We welcome today's announcement with Mubadala Petroleum, a strong and reliable partner with whom we look forward to working with. Working alongside significant partners such as Mubadala Petroleum, BP and Rosneft is a further boost for the development of Zohr and underlines the quality of the asset, which will play a fundamental role in supporting Egypt's goal of achieving energy independence.»
The Zohr field was discovered by Eni in August 2015 and is the largest natural gas field ever found in the Mediterranean, with a total potential of up to 30 trillion cubic feet of gas in place.