Moscow, September 19 - Neftegaz.RU. Novatek announced on SEptember 18 that upon drilling and testing of well № 294 at the Utrenneye field, 2 new hydrocarbon deposits were discovered and commercial viability of the mid-Jurassic deposits was confirmed.
The 2 new deposits' reserves under the Russian reserve classification, subject to confirmation at Russian state reserves commission, are estimated at 405 billion m3 (bcm) of natural gas and 40 million tons of gas condensate. The reserves are within the Utrenneye license area, owned by «Arctic LNG 2».
The Utrenneye field is located in the hydrocarbon-rich Gydan peninsula in the Yamal-Nenets Autonomous District. As of 31 December 2017, the Utrenneye field's reserves under the Russian reserve classification totaled more than 1.5 trillion m3 of natural gas and 65 million tons of liquids.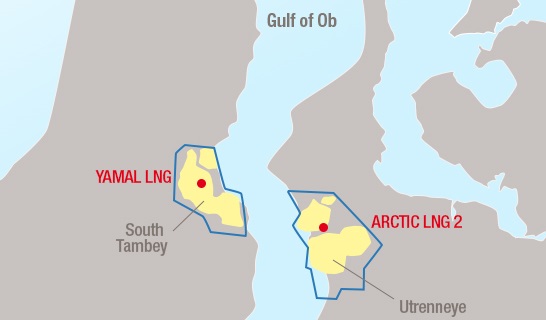 «The natural gas reserves of the Utrenneye field including discovering of new deposits amount to about 2 trillion m3» – noted Leonid Mikhelson, Novatek's СEO. – «The new deposits expand the reserve potential of the field and open additional opportunities for implementing the Arctic LNG 2 project.»