Moscow, November 16 - Neftegaz.RU. RUB 298.7 billion — Gazprom Neft's net profit for 9M 2018, a 58 % increase on 9M 2017; RUB 614.5 billion adjusted EBITDA for the 1st 9 months of 2018 - up 53.9 % on 9M 2017; Free cash flow (FCF) for 9M 2018, standing at RUB 134.8 billion, a 62.4 %increase year-on-year.
Revenue in the 1st 9 months of 2018 amounted to 1 trillion, 827.3 billion rubles representing a 29.8 % increase year-on-year. Adjusted EBITDA demonstrated a more than 1.5-fold increase year-on-year, to RUB 614.5 billion.
This increase reflects positive changes in oil prices on the global and domestic markets, the successful development of new upstream projects, as well as greater operational efficiency. Net profit attributable to Gazprom Neft shareholders totalled RUB 298.7 billion for 9M 2018, an increase of 58 % year-on-year.
Significant growth in the company's operational cash flow, together with the completion of key investments in infrastructure at new upstream projects, resulted in a positive free cash flow of RUB 134.8 billion for 9M 2018.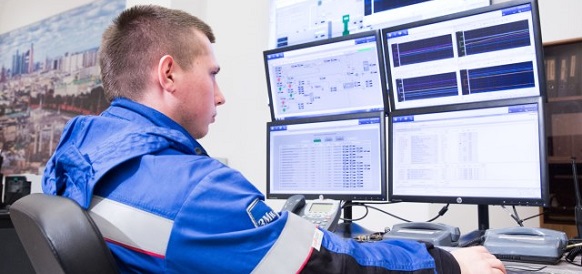 Hydrocarbon production in 9M 2018, including Gazprom Neft's share in production at joint ventures, increased by 2.8 % year-on-year to 68.9 million tonnes of oil equivalent (mtoe), driven by higher production volumes at new fields, and Gazprom Neft's increased interest in Arcticgas. The unit cost of hydrocarbon production in ruble terms saw a 5.2-% reduction year-on-year, the result of optimising cost control at mature fields.
Refining volumes at Gazprom Neft's own and joint-venture refineries during the period totalled 31.8 million tonnes, an increase of 6.6 % year-on-year, following the completion of a planned refinery maintenance in 2017.
The company also increased its light petroleum product yield faster than expected, particularly with regard to production of high-octane gasoline and diesel fuels, as well as jet fuel. Sales volumes of oil products through premium distribution channels increased by 4.6 % year-on-year, amounting to 20.3 million tonnes.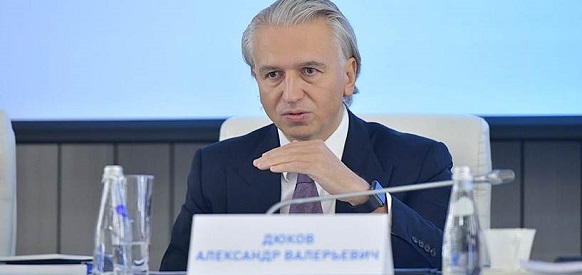 Alexander Dyukov, Chairman of the Management Board of Gazprom Neft, commented: «The company has maintained its focus on improving the efficiency of its business processes and operations - reducing unit costs in oil production, increasing the daily production, further improving refining depth, and increasing the light product yield. Our performance across our key financial indicators is up by more than 50 % over the 1st 9 months of this year, and free cash flow has increased more than 1.5-fold. This consistent improvement in our financial and operational performance means Gazprom Neft has every justification for increasing dividend payments, and for further enhancing shareholder value.»
To read the news in Russian.