St. Petersburg, December 14 - Neftegaz.RU. A working meeting between Alexey Miller, Chairman of the Gazprom Management Committee, and Yoshihisa Suzuki, President and Chief Operating Officer of Itochu Corporation, took place on December 13th.
In the course of the meeting, Gazprom and Itochu Corporation signed a Memorandum of Understanding on the Baltic LNG project. With this document, the parties confirmed their interest in potential cooperation in the framework of the project.
Itochu Corporation is one of Japan's largest general trading companies. It is engaged in oil & natural gas production and processing and LNG projects.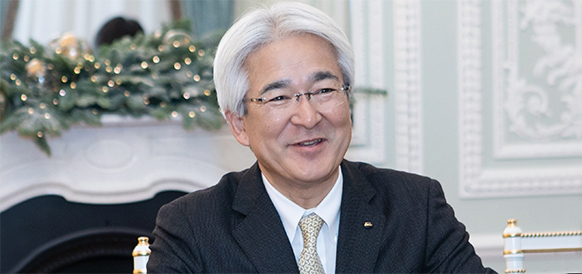 Gazprom planning to expand its presence in the global gas market through achieving an optimal balance between pipeline and liquefied natural gas (LNG) supplies. To strengthen its foothold in the LNG market, Gazprom is working on the construction project for the Baltic LNG plant.
The Baltic LNG project envisages the construction of an LNG plant with the annual capacity of 10 million tons in the port of Ust-Luga, Leningrad Region.
To read the full story in Russian.