Moscow, February 21 - Neftegaz.RU. Gazprom Neft today announced its IFRS consolidated financial statements for the 12 months ended 31 December 2018 (FY2018).
Revenue for FY2018 amounted to RUB 2,489 billion , a 28.7% increase year-on-year.  Adjusted EBITDA grew by more than 45.1% year-on-year to RUB799.5 billion. This increase reflects positive dynamics of the oil price, improvements in operational efficiency, and continued production growth at the Novoportovskoye, Prirazlomnoye and Vostochno-Messoyakhskoye fields.
 Net profit attributable to Gazprom Neft shareholders totalled RUB376.7 billion, an increase of 48.7%year-on-year. Significant growth of the Company's operating cash flow, coupled with the completion of key infrastructure investments at major upstream projects, resulted in a positive free cash flow of RUB162 billion for FY2018, up 2.5-fold. 
Based on FY2018 results, the Company has retained its top 3 position among Russia's hydrocarbon producers. In 2018, hydrocarbon production, including Gazprom Neft's share in joint ventures, increased by 3.5%year-on-year to 92.9 mtoe, driven by higher production volumes at new fields and an increase in Gazprom Neft's stake in Arktikgas from 46.67 to 50%.
 Full-year refining volumes at Gazprom Neft's refineries and processing assets of the Company's joint ventures totalled 42.9 million tonnes, an increase of 7% year-on-year. The Company continued to implement the 2nd stage of technological and environmental improvements to its refining facilities throughout 2018, enabling further improvements to conversion rate and light product yield in the future.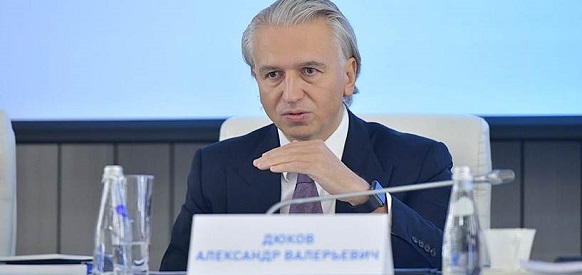 Commenting on the Company's FY2018 performance, Alexander Dyukov, CEO of Gapzrom Neft said: «In 2018, we were able to significantly improve our financial performance year-on-year, with net profit up by 48.7 %. Importantly, the Company delivers a high return on average capital employed (ROACE), a key performance indicator set out in Gazprom Neft's 2030 Strategy.  In 2019, we will continue to focus on maximising efficiency across our operations by employing new technologies and responding flexibly to the changing market conditions.» 
To read the news in Russian.