Moscow, December 3 - Neftegaz.RU. Gazprom said on November 30 that it aims to book capacity in the Bulgarian gas transmission system for transit of natural gas from Turkey to Serbia, Seenews reported.
Gazprom plans to take part in a capacity booking procedure, but the decision will be made taking into account the booking conditions, which will be known upon the announcement of the start of Phase 3 of the procedure, Gazprom said in a Twitter post. 
Bulgaria's government has received an official notification from Gazprom for participation in the market test, which practically means that the section of the TurkStream pipeline for transit of Russian natural gas from Turkey to Europe will cross Bulgaria, Sofia-based media quoted Bulgarian energy minister Temenuzhka Petkova as saying in parliament.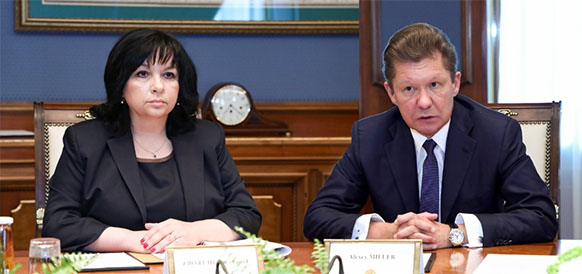 Earlier this month, Bulgartransgaz said it invited companies to participate in Phase 3 of a market survey on the demand for new transmission capacity from the border of Turkey to the border of Serbia. The deadline for applications is December 10, 2018.
The company said it had received requests from 5 potential network users in Phase 1 and Phase 2 of the procedure, carried out in 2017 and 2018, respectively.
In addition to using its existing gas transmission infrastructure Bulgaria will have to build a new gas pipeline of 484 km length to the border with Serbia, a new pipeline of 11 km length to the border with Turkey, as well as 2 compressor stations. The estimated investment costs of the project amount to $1.608 billion.