Jakarta January 24 - Neftegaz.RU. Indonesian oil and gas company Medco has hired a semi-submersible drilling rig Hakuryu-5 owned by the Japanese offshore drilling company Japan Drilling Co. (JDC) for drilling offshore Natuna, Indonesia.
JDC announce that on January 24, 2019.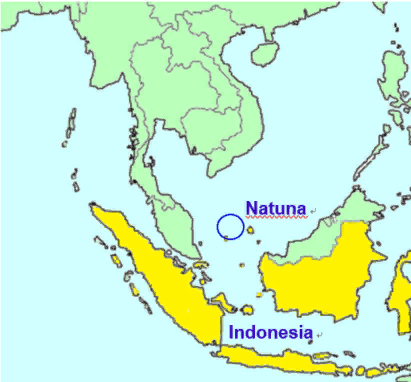 The main terms of the drilling contract are as follows:
Operating Area - Offshore Natuna, Indoensia
Estimated Commencement Time - Around July - August 2019
Period of Contract - 2 firm wells (approx. 123 days) + 2 option wells (approx. 98 days)?
The Hakuryu-5 is, a twin lower hull, column stabilized, propulsion-assisted semi-submersible drilling rig built in 1977 at Mitsubishi Hiroshima Shipyard.
In 2009, lower-hull was upgraded by installing "deep dish" for life enhancement, structural improvement, and increase of variable load.
In 2014, the accommodation was upgraded for 150 persons, deck cranes were replaced with new ones with larger capacities, and main drilling & ship service equipment were renewed.
To read this news in Russian.