U.S. energy ambitions to tap into the growing demand in the Asian market could face a challenge from established Russian programs, analysts said.
U.S. President
Donald Trump
left the 12-nation Trans-Pacific Partnership trade agreement, brokered by his predecessor, during his first week in office.
In May, however, the Commerce Department announced advancements with China under a 100-day action plan.
Among the agreements steered in part by U.S. Commerce Secretary Wilbur Ross was a decision to allow China, which doesn't have a free-trade agreement with the United States, to receive LNG sourced from U.S. basins.
Trump this week starts the Beijing leg of an Asian tour that marks his 1st visit to the region as president.
A pro-oil and gas president, the tour offers an opportunity to broker more one-on-one energy trade agreements.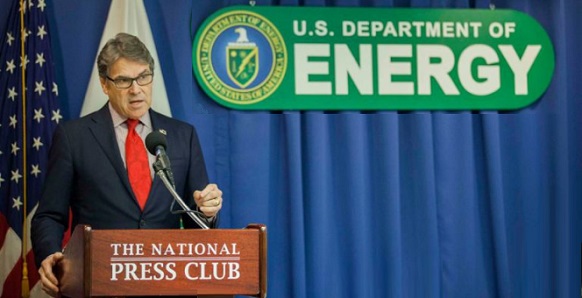 «The fact that Trump will arrive in Beijing with a large business delegation in tow, including a sizeable contingent from the energy sector, indicates that the White House is looking to secure concrete commercial agreements from the upcoming trip,» Kerry-Anne Shanks, the head of Asian gas and LNG at consultant group Wood Mackenzie, said in an emailed statement. «We would not be surprised if the trip results in several non-binding agreements with U.S. operators for
LNG supply
.»
A special permit is needed to send natural gas to countries without a U.S. free trade agreement, a scenario that could present roadblocks for future
LNG exports
from the U.S. given Trump's protectionist trade policies.
The super-cooled LNG offers diverse options for delivery compared with piped gas, which is vulnerable to geopolitical risk.
In an annual report this year, Shell said LNG demand is on pace to grow at twice the rate of conventional gas.
China and India
, among the fastest growing economies in the world, are leading the pack in terms of growth in LNG imports.
Chinese demand for LNG is on pace to grow by about 30 % from last year by 2020.
Beijing, meanwhile, sees natural gas in general as a clean-fuel component of a greening economic agenda.
That means, Wood Mackenzie said, that China could represent about 30 % of total gas demand growth through the middle of the next decade.
Hugo Brennan, an Asian analyst at Verisk Maplecroft, said that U.S. LNG would need to compete with cheaper regional deals, which may come from nearby countries with strong LNG portfolios like Qatar and Australia.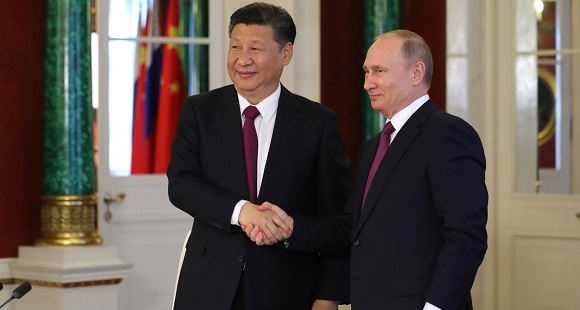 Russia, meanwhile, has already expressed commitments to
pivot to Asia
.
Russian independent gas producer Novatek reached
an agreement
with a Chinese bank to help implement a Arctic LNG project.
China is already linked to
Russian oil supplies
through the East Siberia-Pacific Ocean pipeline.
Despite growing U.S. energy export capacity, the analysts said there may better options for China.
Most notably, «US suppliers face stiff competition from Russia,» the report read.
«Energy cooperation has developed into the central plank of the bilateral relationship.»
Russian President Vladimir Putin talked up the growing energy partnership with China during his summer visit to Beijing.