The recent agreements from oil and gas giants like Rosneft and
Gazprom Neft
's with Syria, Iraq and the Kurds are just the start of Russia's economic permeation of the Middle East.
Rosneft
alone has been estimated to have spent 4 billion on Kurdish oil and gas prospects in the past year. While companies such as Euro Polis have signed deals that will give them 25% of
Syria's oil and gas
revenues from recaptured fields. Private security companies like Stroytransgaz are also set to start investing large sums thanks to Russia's policy that rewards private security contractors who secure territory from the extremists.
A New Energy Union?
The end result of Russia's policy in the region is that Moscow is slowly becoming the Middle East's, and by extension the global energy industries', power broker for the 21st century. According to Dr Cyril Widdershove, one risk of Russia's foray into the Middle East is a change in the power structure of the energy market, in particular, OPEC.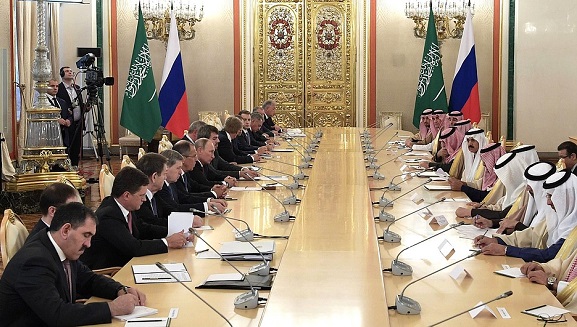 According to Widdershove «Throughout OPEC's history, Riyadh has been the main power broker in the oil cartel, pushing forward price and production strategies; most of the time this was done in close cooperation with all the other members, most of them Arab allies. This changed dramatically after Saudi Arabia and Russia agreed to cooperate in global oil markets.»
Put simply, in the past year the cooperation between
Russia and Saudi Arabia
on the direction of the global oil market has meant an alliance between
the OPEC
and non-OPEC oil-producing nations. An alliance has been the saving grace of the energy industry allowing the industry to cull the glut of oil on the market. Yet there is cause for concern that this new alliance could pose a larger risk to the global energy markets.
Risk to Energy Markets
Russia now has a coterie of likeminded MENA oil producers who can see the benefit in the creation of a global oil cartel led by an aggressive Russia. This leadership position is something that Russia would relish, given that it has routinely utilised its influence over oil and gas pipelines from Central Asia, the Caspian and the Black Sea regions to place pressure on countries receiving these exports.
Examples from the 2005-2009 and 2014-2015 gas shortages demonstrate how Europe, in particular, Eastern Europe, suffered through gas and oil shortages and price hikes thanks to the Russian-Ukrainian political dispute.
Threats to turn off gas or oil pipelines to countries such as the Ukraine or to Estonia in the early 1990's also demonstrate the willingness of Russia to play hardball. This worries European gas and oil suppliers because with the addition of the Syrian Tap to Russia's pre-existing control over the Baltic and Black Seas pipelines,
Nord Stream
-2 and Turk Stream, Russia is now in a position to circumvent Eastern European countries and their transit fees, and place themselves firmly in control of the EU's gas imports, including those from
the Middle East
.
Furthermore, with oil and gas pipelines critical to China and India also utilising Russian companies, it is not overreaching to presume Russia will not hesitate to utilise price hikes, shortages and rents from these assets to restore economic prosperity and assert dominance globally through the energy sector if needed.
A Permanent Situation?
There are some winners from this geopolitical shift. The MENA nations have been slowly seeing a fall in Western involvement in the region since the turn of the century as they slowly but inexorably moving away from oil dependence. Thus Saudi Arabia and many of GCC nations have been seeking new markets; predominantly in South Asia, China and the Former Soviet Union (FSU).
The new investment opportunities, plus China's recent
One Road Initiative
and India's recent rival boom has opened up new markets for the MENA nations. When combined with Russia's geopolitical support and military interests these new markets are a secure investment opportunity.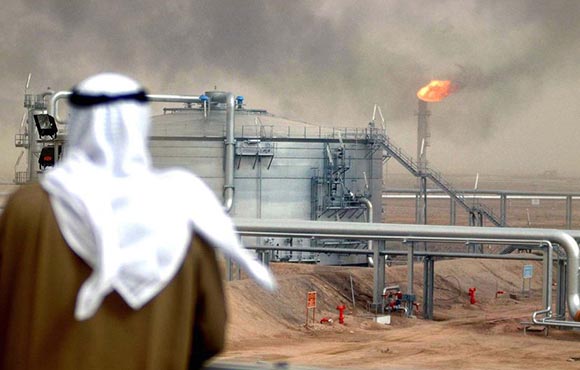 Russia's newfound position as the Middle East's global patron is contingent upon balancing its relationship with Saudi Arabia
and Iran
. So far Russia has been able to overcome the sectarian divisions between its allies to forge beneficial agreements. The question remains, how long can Russia sustain this status quo, given the escalating conflict in Yemen and tensions between Saudi Arabia and Iran?
Both of which have the potential to derail Russia's Middle Eastern and
global power play
.