Following the cancellation of South Stream, Russia announced its plans to reroute the pipeline to Turkey, instead of Bulgaria. The new pipeline was dubbed Turkish Stream, with same capacity of South Stream, but less vulnerable to EU competition law. Turkish Stream has also experienced delays due to the crisis in Russia-Turkey relations.
However, following the recent normalization of bilateral relations, the project regained its momentum.
Russia's aim is to complete the construction of the pipeline as soon as possible, namely before the Southern Gas Corridor is finished, or acquires additional gas from Iraq, Iran, or Turkmenistan.
This article examines the possible scenarios and challenges for the Turkish Stream gas pipeline project, and argues that Russian Gazprom's commitments to other pipeline projects, such as Nord Stream II and the
pipeline to China
, may prevent Gazprom from completing the pipeline in its entirety.
Turkey is the 2nd largest gas market for Russian Gazprom, as it imports 60 % of its gas from Russia.
Currently Turkey imports Russian gas via Trans-Balkan Pipeline through Ukraine and via the Blue Stream pipeline, which runs under the Black Sea.
The crisis in relations between Russia and Ukraine has affected energy partnerships.
Thus, in 2007, Russia launched the South Stream gas pipeline project, which was to start from Russia's Black Sea coasts, running to Bulgaria, and then
onwards to Serbia
, Hungary, Bosnia and Herzegovina, Croatia, Austria and Italy, carrying 63 billion cubic meter (bcm) of natural gas.
Under the initial vision, South Stream was to be routed through Ukrainian territory in the Black Sea, but due to political changes in Ukraine, Moscow and Ankara agreed to re-route South Stream through Turkish waters.
However, because of the EU's unwavering stance on competition law, Russia cancelled the South Stream pipeline project.
Russia's Gazprom and Turkey's BOTAS signed a memorandum of understanding (MoU) on the construction of an alternative gas pipeline across the Black Sea, dubbed Turkish Stream.
This article discusses the development, challenges and future prospects for this pipeline.
South Stream is down, Turkish Stream is up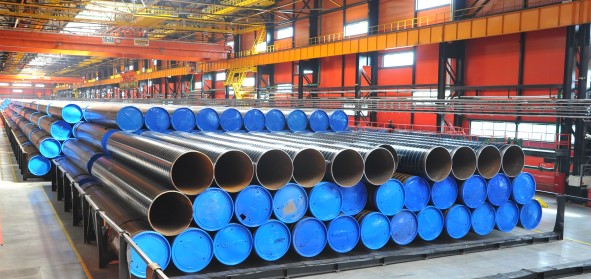 On December 1, 2014, during his visit to Turkey,
Vladimir Putin
announced the suspension of the South Stream project, for which he blamed the European Commission's unconstructive position.
In light of the new situation, Russia would build another pipeline to Turkey along with an additional gas hub for the South European customers on the Turkish-Greek border in Turkey.
Turkey's BOTAS and Russian Gazprom signed a new MoU on the construction of a new offshore natural gas pipeline across the Black Sea to the Turkey-Greece border with an annual capacity of 63 bcm.
Of this total, some 15.75 bcm would be supplied to Turkey in the 1st phase, with the remaining 47 bcm destined for the planned gas hub near the Turkish-Greek border in the 2nd phase.
Turkish Stream will consist of 4 parallel lines, each with a capacity of 15.75 bcm/y and each running 900 km across the Black Sea from the Russian port of Anapa to Kiyikoy, in Turkish Thrace, and then as an underground pipe to Ipsala, at the border with Greece. Turkish Stream will be developed by South Stream Transport BV, a subsidiary of Gazprom registered in the Netherlands.
The 1st string of Turkish Stream will carry 15.75 bcm/a of natural gas to Turkey's domestic market, replacing the current volume of the Trans-Balkan Pipeline's (TBP) after the termination of the transit agreement between Russia and Ukraine.
Russia exports 14 bcm/year of gas to Turkey through the TBP via Ukraine through Moldova, Romania and Bulgaria.
However, the current gas flow via TBP is vulnerable to possible disruptions due to the ongoing crisis
between Russia and Ukraine
.
Turkish Stream would enable Russia to redirect its export route via Turkey, without affecting the current volumes.
By rerouting gas exports to Turkey, Russia can eliminate the extra tariff costs incurred along the Ukraine, Moldova, Romania and Bulgaria route, which make the gas expensive for Turkey.
Gas export to Greece and Bulgaria through Turkey will be cheaper.
TBP could be used in reverse mode to supply gas to Bulgaria, Greece and Romania from Turkey. However, under its existing contracts, Gazprom is obliged to provide natural gas to consumers to the exact point, but not any place in the EU border. The contracts state that gas delivery for the Central and Eastern European countries shall be via Ukraine.
Gazprom has a 'ship or pay' transit contract with
Slovak Eustream
SA until 2028, which obliges Gazprom to pay transit fees for a minimum of 50 bcm/y, whether or not the commodity is shipped.
Thus, Russia's plans to bypass Ukrainian may cost Gazprom hundreds of millions of Euros in fees.

The construction of Turkish Stream's 1st string is much easier from a legal point of view, because neither Russia nor Turkey belongs to the EU, and so neither is bound by the EU's Third Energy Package (TEP) rules.
Otherwise, Russia would face same obstacle as it did in South Stream.

The EU\USA position on South Stream' and Turkish Stream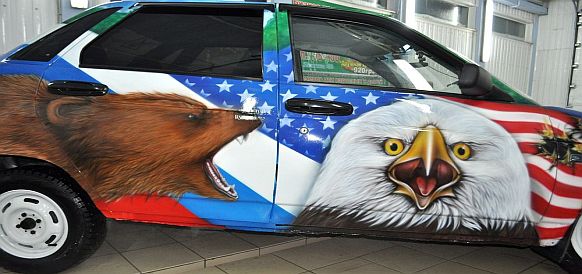 Between 2008 and 2010, Russia signed intergovernmental agreements (IGA) with Bulgaria, Serbia, Hungary, Greece, Slovenia, Croatia, and Austria on the implementation South Stream.
Russia was relying on its close relations and bilateral energy agreements with EU member states to prevail over EU legislation against Gazprom's gas monopoly in Europe.
However, the EU was unwilling to enable Member States' preferential relationship with Russia on South Stream, which was dividing them on the EU's common energy policy.

The EU demanded revision of those IGAs, which Russia could not agree with. Directive 2009/73/EC of the European Parliament and of the Council concerning common rules for the internal market in natural gas defines 2 major principles for the development of new gas infrastructures: 1) unbundling between the suppliers and the owners of infrastructure; and 2) granting of third party access to the transmission and distribution systems.

Therefore, Moscow shifted from South Stream to Turkish Stream because of the EU's opposition to the IGAs.
The EU's position was based on the non-compliance of those IGAs with the EU's TEP rules (regarding unbundling and 3rd party access), according to which, a single gas supplying company cannot own/control the pipeline and transport gas through it simultaneously.
Although Serbia is not an EU member, it is bound to implement EU energy regulations through its Energy Community membership.

Judy Dempsey, Senior Associate from Carnegie Europe, wrote that the demise of South Stream would speed up the diversification of Europe's energy sources, and encourage transparency in the energy sector over prices and contracts. Although Brussels considered it as a diplomatic victory, the European transit countries (Serbia, Bulgaria and Hungary) were considered the losers in terms of potential investment, job opportunities and price discounts, as well as an alternative supply route in case of supply disruptions through Ukraine.

According to Keith Johnson, Putin seemed to acknowledge that European sanctions torpedoed the financial prospects of the project.

Fyodor Lukyanov, Editor-in-Chief of the 'Russia in Global Affairs' magazine, writes that, Nord Stream was implemented because of political resources and strong position of Germany within the EU, through which former wanted to ensure itself from possible transit risks.
The partners and stakeholders of South Stream were unable to circumvent EU law, though German Wintershall (Nord Stream stakeholder) was participating in South Stream as well.

It is important to note that Turkish Stream will still come up against the TEP rules if Russia decides to export further beyond Turkey-Greece border, since Greece is an EU member state.
Any failure of Turkish Stream would be a major threat to Russian economy.

However, the EU regards Turkish Stream as an attempt to thwart the Southern Gas Corridor.
EU Vice-President, Maroš Šefčovič, has taken a clear stance against Turkish Stream, questioning the project's viability and citing unresolved divergences between the EU and Russia on TEP.
Šefčovič stated that the decision on construction of Turkish stream should be made taking into account the views of the EU.

Challenges and Perspectives for Turkish Stream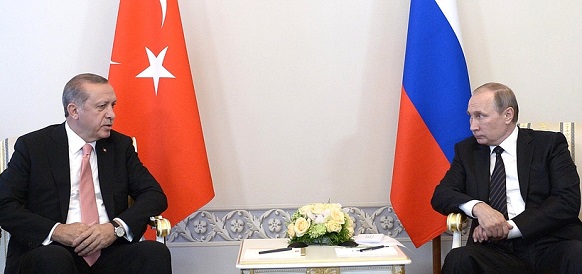 The Turkish Stream project will face dozens of challenges.
Falling oil prices, the economic sanctions against Russian companies and banks, the cost of the project, etc. make it difficult to find financing for the gas pipeline.

Gazprom faced serious financial losses as a result of South Stream's suspension.
The company had to pay fines worth $1 billion to Italian ENI, German Wintershall, and Electricite de France for their stakes in the consortium.

Russia had rented 2 pipe-laying vessels from Italian Saipem to lay pipelines for South Stream; however, following the suspension of South Stream pipeline project in 2014, Gazprom had to pay Saipem €25 million per month, despite not using them.

The pipes initially purchased for the South Stream can be used to lay the Turkish Stream's first line.
In July 2015, Gazprom cancelled its contract with Italian Saipem, involved in construction of the Turkish Stream's offshore portion, and agreed to pay penalties (around $300 million) to Saipem.
In November 2015, Saipem Stream Transport B.V., a subsidiary of Italy's Eni, sued Gazprom for €759 million in damages for severing the contract on the construction of the underwater segment of the South Stream.

According to a report by the Russia's Ministry of Economic Development and the Sberbank, Russia's natural gas production, notably that of Gazprom, demonstrated an unpredicted fall in2015 compared to 2014.
The export revenues also experienced a rapid decline due to decreases in the price of natural gas exports, according to Russia's Federal Customs Service.
Sberbank's report indicates that lower exports would also reduce Gazprom's revenues. Gazprom's lavish expenditures on infrastructure, costly diversification plans, etc., have cost it billions of dollars.

Reportedly, the cost of the Turkish Stream's 4-line pipeline will amount to €11.4 billion (half the cost of South Stream, €23.5 billion), with the cost of the 1st line estimated around €5 to 6 billion.
However, given the fluctuating oil prices, the costs may overrun. Since most of the revenue is generated by energy export and the company's costs are in rubles, falling oil prices have heavily affected the Russian economy and market value of the Russian ruble.

Russia would not be able to influence Turkey in the same way it has Ukraine, and consequently there is little room for Moscow to politicize Turkish Stream.
Apart from that, the EU's increasing options for diversification, economic sanctions etc., are serious challenges to Russian gas exports.

Amidst the withdrawal of sanctions on Iranian oil and gas exports, Turkish Stream could lose its significance for Russia's European clients.
If Gazprom goes forward with the construction of the 3rd and 4th strings of the Turkish Stream, beyond the Turkey-Greece border, the company will encounter the same regulatory obstacles, namely the TEP rules.

Conclusion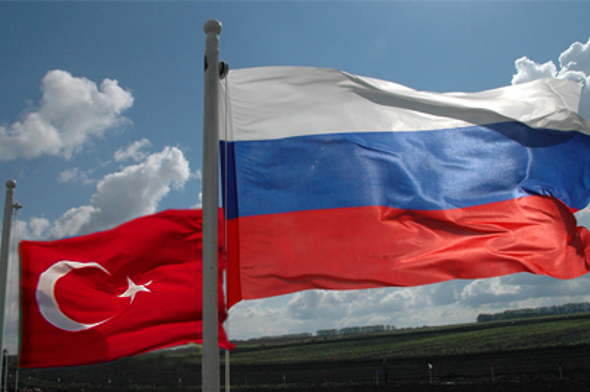 The Ukraine crisis left Russia little room to maneuver for South Stream, which was hindered by the EU's Third Energy Package rules along with the economic sanctions that blocked financing capabilities of Russian banks. Russia abandoned the South Stream to avoid falling under EU energy legislation.

Russia used the TEP as an excuse for the suspension of South Stream, but in reality is was obvious that Gazprom would not be able to proceed with project because of political and financial obstacles.
The EU is not eager to import additional Russian gas; rather it wants to diversify routes and sources. South Stream was intended as a means of entirely bypassing Ukraine, like the Nord Stream.

The Ukraine crisis re-emphasized the role of Turkey not only for the EU, but also for Russia, in preventing supply disruption to Europe.
Turkey also wants to avoid dependence on a single supplier, and to meet its energy demands with lower prices from reliable sources.
The best way which is considered the SGC, which will carry Azerbaijani gas.

Turkey seeks to take advantage of its geography- i.e. turning itself into a regional hub by hosting the Turkish Stream and transporting Turkmen, Iraqi, Iranian and Mediterranean gas.
Fully eliminating reliance on Russian gas exports is unlikely, given its significant export role at present and noting that Turkey does not have an alternative supplier to substitute this volume.
Whereas, the crisis between Russia and Turkey could divert latter to diversify its gas imports away from former.

If Turkish Stream is realized, Turkey will play a larger role in the region's energy map.
Turkish Stream can bring Turkey and Russia together, regardless of their disagreements on many issues.

Both Russia and Turkey were vindictive towards the EU, due to EU-led sanctions toward Russia and delays on Turkey's EU membership, respectively.

With Turkish Stream, Russia wanted to demonstrate to the world that it is not totally isolated.
The rejection of Turkish Stream by Turkey would weaken Russia's position vis-à-vis Ukraine.
Russia knows that after suspension of the gas flow through Ukraine, Gazprom's European partners will have no other option than to import gas via the Turkish Stream.

As the implementation of the Southern Gas Corridor gathers pace, Russia is pushing forward its own options.
The Turkish Stream might be a poten­tial challenger to Azerbaijani gas exports to Southeast Europe.

On the other hand, by transporting Russian gas via ITGI, and Azerbaijani gas via TAP, Greece wants to pursue a balanced energy policy, playing to both Russia and Azerbaijan.

However, the realization of ITGI re­mains doubtful given its previous failure on financial grounds.
The question that remains is how Greece will come up with the financing for ITGI, given its precarious economic situation.
The transportation of Russian gas via ITGI is matter of time and financing, while the planned Tesla pipeline might encounter TEP rules.

Russia is seeking either to target potential markets for Azerbaijani gas, or to use the additional capacity of Azerbaijan's gas export routes.
At 1st glance, it might seem that the timeline and capacity of Turkish Stream will hinder Azerbaijan's gas strategy in Southeast Europe, given that Azerbaijani gas will reach Turkey in 2018 and Europe by 2020.

However, the 16 bcm of gas from Shah-Deniz's Phase II that TANAP/TAP will carry to Europe has already been sold, based on a 25-year contract with European companies, and the initial capacity of TAP has been secured via a TPA exemption.
The long-term agreements protect SOCAR from the risk of competition from other gas suppliers.

Russia could focus on the expansion of the existing Blue Stream by laying additional lines across the already functioning pipeline, which would be more cost-effective than laying new pipelines underwater.
However, with the extension of the Blue Stream, Russia will not be able to reach the Turkey-Greece border directly, and the pipeline would supposedly have a smaller capacity.

Since Gazprom prioritized Nord Stream-2 to compensate for its political and economic losses, the company will only implement the first line of Turkish Stream to feed Turkey's domestic market without relying on Ukraine's transit status after the suspension of the Trans-Balkan Pipeline.

In the most optimistic scenario, the 2nd string of the Turkish Stream will be realized in order to replace the TBP's current delivery to Bulgaria and Greece, and onwards.
The move from South Stream to Turkish Stream will not change Russia's energy market, as the latter might be extended into Greece or Bulgaria via different pipelines.

However, it is not yet clear which will be the second string in Europe: ITGI (Poseidon), or TAP, or a new onshore pipeline. The 2nd string will definitely need to tackle the EU's regulatory obstacles.

Gazprom understands that financing constitutes the biggest challenge in finalizing the entire Turkish Stream project.
Gazprom's financial situation remains worrisome; the declining gas exports and decreasing gas prices have been a serious blow to the company.

Greece is not in a position to fund the pipeline alone, and the Greek government can hardly convince the EU that Turkish Stream is important for Europe's long-term diversification plans.

This means the entire 4-line Turkish Stream is unlikely to come on-stream anytime soon.
Until Russia finalizes the construction of Turkish Stream's first or second strings, Ukraine will remain a major transit country for Russian gas exports to Europe, supplying Romania, Bulgaria, and Greece - even after the termination of the transit agreement.