Kazakhstan is rich in fossil fuels, but that is not stopping its scientists, engineers and policymakers from «going green».
Earlier this month, officials in Astana announced the government will launch 10
renewable energy projects
across the country this year, totaling about 70 billion tenge, or $217 million, and expected to produce 123 megawatts of power. Regions mentioned in the government's plan include Almaty and Zhambyl in the south, Akmola in the north, and Mangystau, which stretches along the Caspian Sea.
Foreign and domestic companies are being encouraged to compete for contracts. Saudi Arabian ACWA Power, Canadian SKY Power and American Shell and General Electric have already expressed interest.
Kazakhstan currently generates 87 % of its total installed electrical capacity from fossil fuels, according to U.S. government figures. Along with environmental concerns, the government in Astana realizes that the country's economy suffers from an overreliance on hydrocarbons, particularly oil, which is subject to global
price fluctuations
.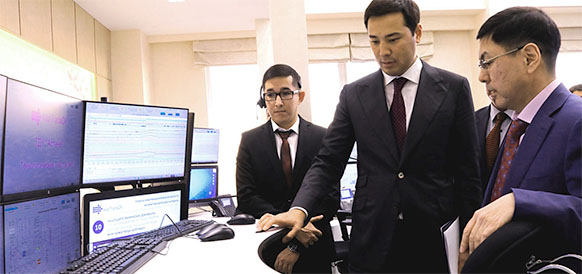 In 2013,
Kazakhstan
committed to switching to a 'green' economy and set a target to generate 3% of the country's electricity from renewables by 2020, 10 % by 2030, and at least half by mid-century.
Since 2013, more than 50 solar, wind and hydropower stations have been built across what is Central Asia's largest country and economy. Another 54 stations, with a capacity of over 1,700 megawatts, are currently being built or in the design phase. As of 2017, nearly 1% of the country's total electricity demand, or about 95 billion kilowatts, was generated from renewables.
Wind power is especially attractive, given that the average annual wind speed can reach between 7 and 9 meters per second, considered fast enough to generate 1 trillion kilowatts per hour per year.
Astana's policy shift, or promise, has wooed foreign investors. The European
Bank for Reconstruction and Development
, for example, is funding several pilot projects around the country. In 2016, the bank committed €200 million ($246 million). Just this month France's Urbasolar SAS brought in around $12.7 million in funding for a 14 megawatt solar photovoltaic (PV) project.
But not everyone is convinced that Kazakhstan's attempt to go green will work, or is financial feasible.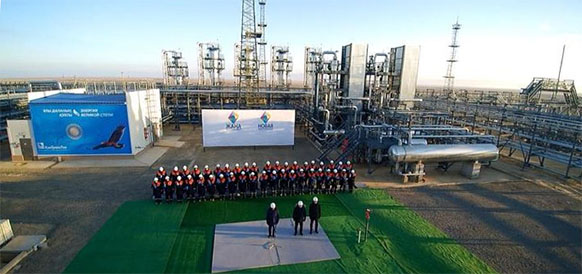 Under the Kyoto Protocol, which went into force in 2005, Kazakhstan vowed to reduce carbon emissions by 15 % by 2020 and up to 30 % by 2050. Its population stands at over 18.5 million - high for Central Asia but globally low - yet the country ranks as one of the world's leading emitter nations of greenhouse gases. The government plans to increase oil production to 2030, along with coal, as the country has enough of it to last 150 years.
Since the modern state of Kazakhstan was created after the dissolution of the Soviet Union in 1991, its state coffers have relied on the hydrocarbon and mineral industry, with oil accounting for 50 % of the country's gross domestic product in 2017. And as a rentier state, with the world's 12th
largest proved oil
reserved and 15th largest proved
natural gas
reserved, switching to renewables seems both unpractical and financially suicidal.