The government of Ecuador said it aims to attract more than $750 million in investments by opening up oil and gas territories controlled by a state company.
Ecuador, through its state-run energy
company Petroamazonas
, started the process of looking for private investors to help tap 5 areas spread across three provinces that are under currently under control of the company.
«The future contracts will contemplate an investment estimated in $755 million during 10 years of their validity,» the company said in a statement.
Ecuador is a member of
the OPEC
, though its membership and compliance with its principles have been fluid. Secondary sources reporting to OPEC said Ecuador produced about 523,000 barrels of oil per day in January, the last full month for which data are available. Production 2 years ago averaged 549,000 barrels per day.
OPEC members, with help from other major producers
like Russia
, are working to erase a surplus on the 5-year average in global crude oil inventories with coordinated production cuts. Ecuador last year said it no longer cooperates with the OPEC-led effort because of economic constraints.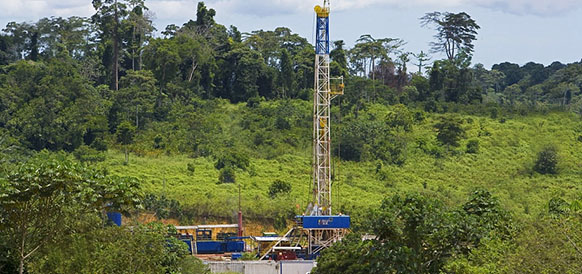 In making the call to investors, Ecuador's Petroamazonas said «one of the greatest benefits» would be to generate more production and open up new revenue streams in the Amazon region.
For cost, using a base-case of $50 per barrel for West Texas Intermediate, the U.S. benchmark for the price of oil, the company said development in the 5 areas in question would be around $20 per barrel.
Ecuador
in April was hit by a magnitude-7.8 earthquake, its worst in nearly 40 years. The quake left behind more than 675 people dead or missing and $3.3 billion in damages. While drawing on $364 million in loans from the International Monetary Fund, the quake only deepened the country's recession.
According to the IMF, the nation's economy is largely dependent on oil exports for revenue. Ecuador's growth rate in 2015, near the bottom of the energy sector downturn, was around zero.