A month before Bulgaria concluded its 6-month presidency of the Council of the European Union on 30 June, the country hosted a European Competition Day. «Particular attention was paid to the energy sector which had undergone a transition from monopoly to the gradual opening of the market and competition over the last decades,» the Ministry of Energy confirmed in a statement sent to Emerging Europe.
12 months earlier, in June 2017, the European Commission had received a complaint from London-based activist attorneys ClientEarth that the country had handed 1.3 billion euros in illegal aid to coal-fired and other power plants. According to the complaint, the Bulgarian government's requirement that its national electricity company buy all the power generated by 'high-efficiency co-generation' plants constituted unauthorised state aid.

«Bulgaria is giving these power plants an unfair and unlawful subsidy, which is helping to prop up coal power, and hindering the country's transition from fossil fuels to cleaner energy,» ClientEarth lawyer Sam Bright, who filed the complaint, told Reuters.

Temenuzhka Petkova, Bulgarian energy minister, does not believe the European Commission will find any problems. Until now we have not seen any obstruction, including from the EC, she also told Reuters in 2017.

Long way to go
According to the Energy Ministry, Bulgaria is among 11 EU countries that have completed their national targets under the 20-20-20 Package for total renewable energy consumption. It has 701 MW installed capacity available. In mid-June, an agreement on the EC proposal for a recast of the Renewable Energy Directive was reached.

This shows that on the one hand, Bulgaria fully achieved and advanced the objectives of the Europe 2020" strategy on the consumption of energy from renewable sources - the target to be reached by 2020 for the EU28 is a share of 20 per cent renewable energy use in gross final energy consumption. On the other hand, the road for a complete liberalisation of the electricity and gas market is still long.

«For the gas market probably one of the most important developments is the Directorate-General for Competition's (DG COMP) decision for Gazprom and the gas interconnectors, mostly the one which links with Greece,» says Julian Popov, former Bulgarian care-taker environment minister and currently an adviser to the European Climate Foundation (ECF).

Full market liberalisation was in fact scheduled for July 1, 2007, and the respective framework was adopted and necessary preparations were made.

«The reason for the delay was that the National Electric Company (NEK) had to stay in single buyer position in order to finance one large Bulgarian water power station project, Tzankov Kamak, which eventually cost 750 million euros (planned at 120 million euros), and due to the need to be a 51 % partner in the NPP that was supposed to be built by Rosatom. The NPP project was originally, in 2002 and 2004, estimated at 2 billion euros; in 2006 at 4 billion, and in 2009, at least 6 billion. By 2006 the total assets of the NEK stood at 4 billion euros, therefore it was unable to borrow,» Professor Stanchev explains.

According to him, the liberalised market is ready to function. But delays may still happen due to other large projects, like the attempt to reopen the Rosatom project to build NPP Belene.

Future obligations
The more delays, the faster 2020 is approaching. The targets of the "Europe 2020" strategy were clear, but what is going to happen next? What are the long-term goals for Bulgaria?

«There is no strategy. The EU targets for 2030 show the direction, but the cost competitive potential of the region vastly exceeds the targets, Mr Popov tells Emerging Europe. Bulgaria, as well as the SEE region, has exceptional cost competitive RES potential. There is no strategy but there are emerging trends. I hope that over the next two-three years the barriers to further development of renewables will be reduced and the sector will move forward very fast.»

However, every plan for the future could be compromised by the NPP Belene project and diversification will fail as energy dependence on resource imports from Russia is still high.

«Bulgaria lost an arbitrage case to Rosatom in Geneva, for nuclear equipment that was supplied but never paid for,» comments Professor Stanchev. «The fine, paid in December 2017, was equal to 1.2 % of GDP, 620 million euros. Still, this is much better than a direct loss of 12 billion euros.»

According to him, 2 scenarios are now possible: 1st, from today to 2040 both domestic electricity consumption and electricity exports will be covered by already installed production capacity; or, the minimal price of Belene electricity would be between 50 and 25 % above the electricity price on the liberalised regional and/or domestic market.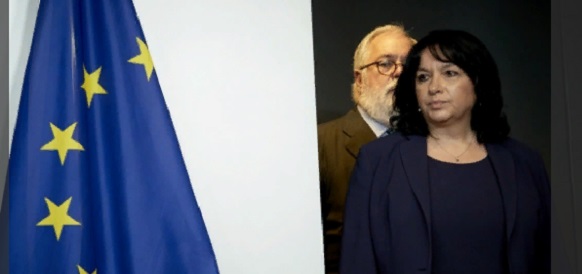 Minister of Energy Temenuzhka Petkova claims that NPP Belene must be entirely market-based, and she is in favour of reopening the project for the third time. «Russia doesn't trust Bulgaria and Bulgaria doesn't trust Russia. That will stay like that. Russia will continue to make efforts to disrupt Bulgarian loyalty to the EU, but they won't succeed. But Russian interests can corrupt the public standards in the country. Russia knows that and uses its influence in that direction,» Mr Popov says.

«There has come the point where the EU objective of market interconnection, liberalisation and diversification in Bulgaria can't go in parallel with sustaining projects reasserting critical dependence and a dominant position for Russian energy,» adds Mr Vassilev.

«Brussels has been trying to push Sofia into compliance with a rather lenient approach. In spite of ongoing investigations DG COMP has not passed its final ruling on a number of anti-trust cases involving Bulgarian state energy companies, which is interpreted in Bulgaria as proof that all that is needed from the perspective of the monopolists or those who abuse competition rules is to use Gazprom's lobbyist power in Brussels or engage with Prime Minister Borissov and key members of his team in preaching their case at EC level.»

Increasing energy dependence
According to Mr Popov, Brussels is not pushing Sofia to end its energy dependency on Russia. The pressure is limited to the diversification of gas supply routes. Indeed, Bulgarian energy dependency on Russia is often exaggerated. The Bulgarian energy sector has significantly reduced its dependency on imports, which are now around 36 per cent while the average EU dependency is 53 %.

«If Belene again comes into the picture, the energy dependence on Russia will jump to 82-83 %, according to Professor Tzvetanov whose estimate is well supported and believed to be correct by energy experts and economists alike. In the natural gas subsector it is anyway 94 %,» says Professor Stanchev.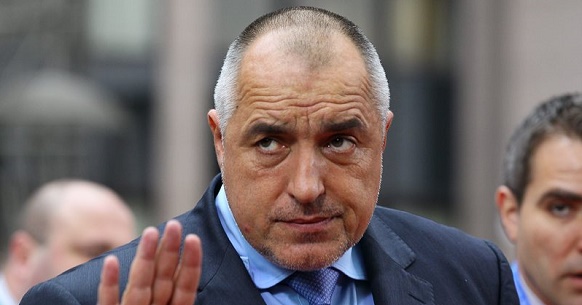 In June, PM Boyko Borissov, who has called the Belene project the corruption scheme of the century, was given a green light by the parliament to restart it. Rosatom, which already supplied two 1000-megawatt reactors for the site, along with China National Nuclear Corporation, and Framatome, a subsidiary of French EDF, are interested to proceed.

«Following a decision of the National Assembly, the energy minister received a negotiating mandate for a strategic investor. The project's assets and liabilities will be unbundled in a separate company and then a selection procedure for a strategic investor will be launched. The government intends to realise the assets of the project as efficiently as possible. Bulgaria aims to implement the project on a market-based principle, without any sovereign guarantee or long-term power purchase agreements,» reads a statement from the Energy Ministry.

A negative signal
2 foreign investors, AES and ContourGlobal, operate modern power plants using local fuel at Maritza East that generates one-fifth of Bulgaria's electricity. But the government has been trying to cancel the power purchase agreements signed in 2011 (valid for 15 years) for the last 4 years.

In fact, in 2014, Sofia asked the European Commission if the PPAs were illegal state aid - quite a selective approach considering other state aid cases on record. The companies say cancelling them and shifting to trading at market prices would make their investments uneconomical and would send a negative message to prospective foreign investors, not least as some such as the Italian Enel, German Eon and Czech ČEZ have left the country or have spun off assets in recent years.

Nevertheless, AES Bulgaria's president Olivier Marquette struck an upbeat tone in a conversation with Emerging Europe: «AES Bulgaria is committed to negotiating a mutually agreeable solution for the Maritza East 1 power purchase agreement (PPA), which will ensure that the plant will continue contributing to security of supply and energy independence of the country, and will send a strong signal to the investment community that Bulgaria fully respects investors rights.»

The Ministry of Economy is equally confident about the future. «With a view to achieving full market liberalisation, the legislative initiative has been launched to introduce a new design of the electricity market in Bulgaria. The changes should ensure stability, a secure environment, a competitive market for producers and a possibility for consumers to choose their supplier,» they said in a statement.