Total dependence on Russian natural gas and electrical energy from breakaway Transnistria has caused the current Moldovan Government to take action during its final months in power.
Moldova
's parliament speaker Andrian Candu said that the country will soon start building the Ungheni-Chisinau pipeline section which will link Moldova to the European energy network via Romania «for sure». The first section of the pipeline between Iasi in Romania and Ungheni in Moldova over the Prut river was inaugurated in August 2014.

"The government has informed me that the construction for the Ungheni-Chisinau gas pipeline will begin now, in August, closer to National Day [which marks Moldova's independence from the Soviet Union]," Candu told national Radio Moldova.

The pipeline is meant to reduce Moldova's total dependence on natural gas deliveries from Russia's Gazprom and offer alternative energy sources in order to boost the energy security of the country. Moldova will also gain a better position in negotiating future prices for gas and reduce Moscow's potential to exert pressure via its energy supplies.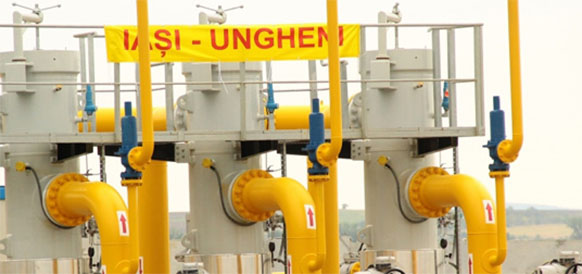 In February 2018, Romania's state-owned Transgaz bought Vestmoldovagaz, the company operating the Iasi-Ungheni pipeline in Moldova which will also be in charge of the planned Ungheni-Chisinau section.

Since then, the Moldovan government has prevaricated about launching procedures to start work on the next section of the pipeline, mainly for bureaucratic and political reasons, as parliamentary elections were set for November but then delayed to February 2019.

Gazprom meanwhile holds Chisinau responsible for more than $6 billion in debts accumulated by the Russian-supported separatist region of Transnistria – money that has been partially collected from consumers in the breakaway territory, whose authorities do not pass it on to the Russian gas company.

Chisinau's plans to diversify energy sources also include also alternative electricity supplies, as Moldova currently buys energy from the Cuciurgan power plant in breakaway Transnistria. The Cuciurgan plant produces electrical energy by using Russian natural gas, which is not paid for but added to Moldova's huge Gazprom bill. Afterwards, the energy is sold to Moldovan consumers.

«Another project related to energy infrastructure is the [electrical] energy interconnection between Moldova and Europe through Romania,» explained Candu. «All of them [projects to build electrical energy links] are ready and will include several grants from [external] donors to Moldova. Interconnection is a big project involving more than 250 million euros,» he added.

About 80% of Moldova's electricity is currently imported, and only almost 20 % is internally produced. Chisinau-based think-tank Expert Group has argued that linking up with Romania for electricity and gas supplies is crucial for several reasons.

«1st, electricity in Romania is at least 15-20 per cent cheaper than electricity currently imported by Moldova; through this price difference alone, the investment in the interconnection infrastructure would recouped in a few years; the project is viable and economically sound,» the Expert Group said in a study.

Experts have also raised concerns about the anticompetitive energy market in Moldova and endemic corruption in the sector. Investigative media have reported on systemic corruption and illegally involved in the supply of energy from Transnistria involving shell companies, Moldovan banks and Cyprus-based offshore entities.