German Chancellor Angela Merkel said there is significant potential for energy cooperation with Qatar, after the Middle Eastern LNG giant's Emir Sheikh Tamim bin Hamad Al-Thani announced plans to invest $11.5 billion in the German economy over the next 5 years.
In a speech to the German-Qatari business forum in Berlin, Merkel said: «The energy sector, in my view, still has considerable potential for expanding our economic relations.» She highlighted LNG as a source of energy diversification to improve security of supply.

«The federal government is working to develop LNG infrastructure in Germany,» Merkel said, noting plans for an import terminal. «German companies, of course, decide on their gas purchases according to economic criteria, which allows LNG imports from Qatar to come into play,» she said.

Merkel acknowledged Germany's gas grid was already connected to LNG infrastructure across Northwest Europe, which is currently under-utilized due to pipeline gas being significantly cheaper.

According to GIE and Platts Analytics data, only around 28% of Europe's LNG terminal capacity was used in 2017. The planned 5 Bcm/year LNG import terminal at Brunsbuttel near Hamburg received a major boost as Germany's biggest power generator RWE signed up for a considerable part of the terminal's import capacity.

RWE declined to comment on specifics, but confirmed that it was in talks with Qatar Petroleum about LNG supply to Germany. Earlier this week, German daily Handelsblatt reported that Qatar was looking for a foothold in LNG in Germany.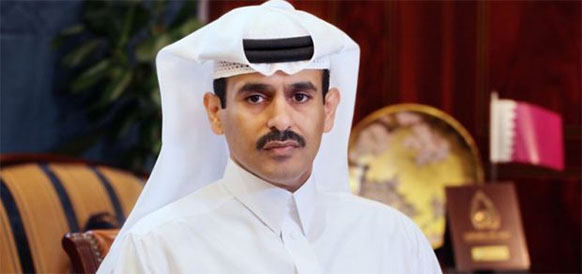 «We are very seriously interested in a stake in a German LNG terminal and are talking with both companies - Uniper and RWEv the head of Qatar Petroleum, Saad al-Kaabi, who also attended the Berlin forum, told Handelsblatt.

A German LNG import terminal would give Europe's largest economy an alternative gas supply to pipeline imports from Russia and Norway amid growing US pressure against the planned Nord Stream 2 pipeline project from Russia.

Developers for the €400 million German LNG terminal have also applied for subsidies from the federal government and expect to make an investment decision in late 2019 for a 2022 start, when Germany's last nuclear power plants are due to come offline.

Qatar, the world's biggest exporter of LNG, plans to expands its LNG production capacity but also wants to diversify its economy amid rising tensions with Saudi Arabia. Qatar's investment trust QIA has been a long-term stakeholder in major German companies such as Volkswagen and Deutsche Bank.