Investors could see some long-term trade and other benefits if a U.S. move to back away from a missile shield in Eastern Europe yields improvements in relations with Russia.
But it could raise other risks.
U.S. President Barack Obama has told eastern European states he is abandoning plans to place interceptor missiles in Poland and a radar complex in the Czech Republic aimed at defending against missile launches from «rogue» states.
While Washington might hope to gain Russian co-operation on everything from nuclear weapons cuts to efforts to curb Iranian and North Korean weapons programmes, the risk remains that the move could also embolden Kremlin hardliners.
A more assertive Russia would unnerve investors taken aback by war in Georgia last year, but if relations do genuinely improve potential benefits could include easier trade between Russia and the eastern EU as well as a softer ride for U.S. firms in Russia.
«U.S. companies have arguably lost out to some European companies in joint ventures, and better diplomacy will likely improve the chances for investors in the strategic sectors of the Russian economy," said Carlo Gallo, senior Russia analyst at London-based consultancy Control Risks.
" In the oil sector, European companies such as BP and Royal Dutch Shell are the dominant international players, even with all the problems they have faced, and I would not expect that to change although they could see more competition from U.S. companies."
However, foreign investors in Russia will remain wary of government intervention and corruption, watching Norwegian telecom Telenor's ongoing battle to retain control of its stake in mobile phone Vimpelcom as a bellwether for security investment much more than diplomatic niceties.
Regional markets, the rouble, zloty and Czech crown were unaffected by the news, with investors more focused on oil prices in relation to Russia and attempts to rein in budget deficits in central and eastern Europe.
«It is something people are looking at but it has had no impact today," said Nigel Rendell, emerging markets strategist at Royal Bank of Canada.
" In some ways, it is negative because it means you will not get the inflow of foreign direct investment that would have come with building the missile shield but at the same time it is positive because these places would have been first in the firing line if anything happened."
WAR RISK IMPACT?
Rhetoric over the missile shield that coincided with the Georgia war last year briefly boosted the cost of insuring Polish and Czech debt in the credit default swap market, but there was no impact on Thursday.
Few if any foreign investors will take out insurance against war risk, although many do for Georgia or Ukraine as well as broader political risk insurance against interference or expropriation of projects.
«I don't think it will have any impact on political risk premiums across the region but it would affect war risk," said Joanna Gorska, deputy head of the Eurasian desk for consultancy Exclusive Analysis.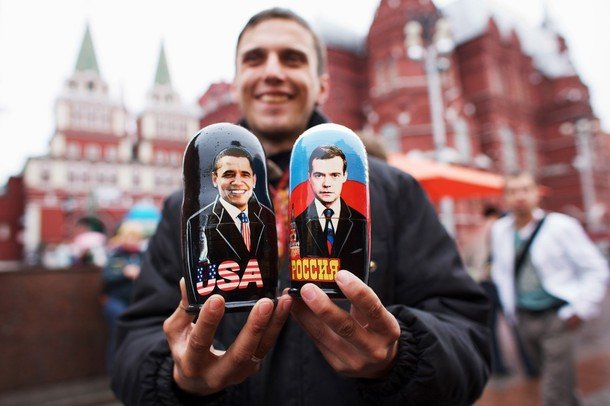 " I would say the war risk in Ukraine and Georgia is marginally reduced by this. The Russians are getting a lot from this improvement in relations and I don't think they will want to jeopardise that."
She said she saw no direct impact on the prospect of another gas dispute between Russia and Ukraine, a risk she put at 50–50 driven mainly by Ukraine's ability to pay
For fixed-income investors increasingly focused on central and eastern European politics as they assess the ability of governments to push through painful austerity measures, the biggest impact could come in domestic politics.
Control Risks associate Europe analyst Zachary Rothstein said the decision would likely dent the popularity of Poland's centre-right government, which has staked much of its credibility on a pro-U.S. foreign policy.
In the Czech Republic, he said it would likely strengthen the leftist Social Democrats — who along with the majority of the population had always opposed missile defence — during a crucial period ahead of elections initially scheduled for October but now likely postponed until 2010.
It could also affect regional sentiment towards the European Union itself.
«If the US sustains its current disregard for central and eastern Europe, it is likely that these governments will realise they can no longer rely so much on the United States and will reorientate themselves back towards the EU," Rothstein said.
" But I do not believe this constitutes a fundamental shift in the strategic orientation of Central and Eastern Europe."