Middle Tennessee is one step closer to greener transportation, thanks to a multi-million dollar federal grant for fueling stations and Nissan's commitment to producing electric vehicles.
Advertisement
The U.S. Department of Energy announced the grant Wednesday as part of project that officials describe as the largest deployment of electric vehicles — some eventually coming from Nissan's Smyrna plant — and charging infrastructure ever undertaken.
The $99.8 million grant to Phoenix-based eTec, which will be matched by regional project participants for a project valued at an estimated $199.6 million, is for installation of approximately 2,500 charging stations in each of the selected markets — Tennessee, Oregon, San Diego, Seattle and the Phoenix/Tucson region.
The project also involves the deployment of up to 1,000 Nissan Leaf zero-emission vehicles in each market. In Tennessee, Electric Transportation Engineering Corp., (eTec), will install 220-volt and faster 480-volt charging stations in Chattanooga, Nashville and Knoxville by late 2010, when Nissan will launch sales of at least 1,000 Leaf cars in Tennessee, according to the Chattanooga Times Free Press.
General Motors also is planning to soon introduce its first electric car, the Chevrolet Volt. Other car markers also are preparing rechargeable, battery-powered vehicles.
The grant is part of a $2.4 billion infusion of stimulus funds to 25 states to manufacture batteries and electric vehicles that President Barack Obama also announced Wednesday at an RV plant in Wakarusa, Ind.
Developing new techniques is «the key to good new jobs in the 21st century," Obama said. "That's how we will ensure a high quality of life for this generation and future generations."
Through the Renault-Nissan Alliance, Nissan says it is committed to being a global leader in zero-emission vehicles. The Leaf is a medium-size hatchback that will go 100 miles on a charge.
The Obama administration announced in late June $8 billion in conditional loan commitments from the U.S. Department of Energy to develop innovative, advanced vehicle technologies that will create thousands of green jobs while helping reduce the nation's dependence on foreign oil.
Of the total, $1.6 billion was designated for Nissan North America Inc. to retool the Smyrna plant to produce the Leaf and lithium-ion battery packs to power them.
Advertisement
While Nissan is expecting to add approximately 1,300 new jobs to the Smyrna plant, the car, unveiled over the weekend, will initially be produced at the company's Oppama plant in Yokohama, Japan. But car and battery production will crank up at Nissan's Smyrna facility by 2012, helping to create more than 5,500 U.S. jobs.
The charging stations will be installed in homes, businesses, parking garages, stores and gas stations. To extend the range of the Nissan Leaf and other battery-powered vehicles, eTec will install faster chargers along transportation corridors.
People or businesses that buy the Leaf will get a free model charger. Those vehicles can be recharged during the night when power demand is lower. TVA, Oak Ridge National Laboratory, the Electric Power Research Institute, local distributors and equipment manufacturers are matching DOE's grant to pay for the initial test of the charging network.
According to Nissan, the charging station project will collect and analyze data on the vehicle's use in diverse topographies and climate conditions, evaluate the effectiveness of charging infrastructure, and conduct trials of various revenue systems for commercial and public charging infrastructure.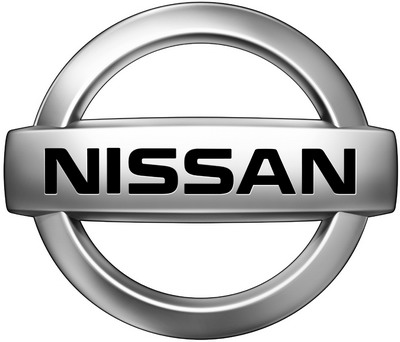 «Nissan appreciates the support of the Department of Energy in helping jumpstart the electrification of the transportation sector," said Scott Becker, vice president, legal and general counsel, Nissan North America. "This is a major step in promoting zero-emission mobility in the United States. Nissan is looking forward to partnering with eTec to help make electric cars a reality and to help establish the charging networks in key markets."
«This project will enhance America's leadership role in clean electric transportation and exemplifies the Department of Energy's strategic foresight and commitment to improving our environment, economy and energy independence," said Jonathan Read, president and CEO, ECOtality, parent company of eTec. "By developing a rich charge infrastructure in each market, this project will enable a successful consumer experience among early EV adopters and increase market demand for electric transportation."
The $2.4 billion in American Recovery and Reinvestment Act funds — announced by Obama in Wakarusa and by Vice President Biden in Detroit — includes:
n $1.5 billion in grants to U.S.-based manufacturers to produce batteries and their components and to expand battery recycling capability in the United States.
n $500 million in grants to U.S.-based manufacturers to produce electric drive components for vehicles, including electric motors, power electronics, and other drive train components.
n $400 million in grants to purchase thousands of plug-in hybrid and all-electric vehicles — including cars, delivery vehicles and trucks — for test demonstrations in several dozen locations. Those grants also will provide education and workforce training to support the transition to advanced electric transportation systems.